As the go-to organization for the pancreatic cancer community, we welcome you to join us in saving more lives with a career choice filled with purpose and growth, both professionally and personally. Make the most of your life by doing meaningful work that matters to people every day.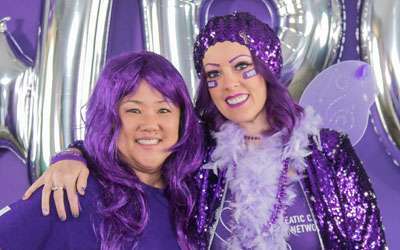 PanCAN Life
People make the place, and our workplace thrives on supporting each other, first as people, then as professionals. See what life looks like at an organization that values work/life balance.
Sparkle Benefits
In order to support the people fighting the world's toughest cancer, we provide our staff with the resources, care and sparkle to do and be their best in and out of the office.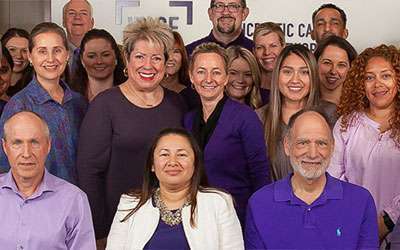 Diversity & Inclusion
Including the diverse perspectives and experiences of our team creates PanCAN's culture of empowerment and fuels the core of our success serving the pancreatic cancer community.
Our Office
The national headquarters in Manhattan Beach, Calif., leads our mission to take bold action to improve the lives of everyone impacted by pancreatic cancer by advancing scientific research, building community, sharing knowledge, and advocating for patients. Our Government Affairs & Advocacy team in Washington, D.C., spearheads our efforts to increase federal funding for pancreatic cancer research, and we also have remote employees located in key cities nationwide to raise awareness and funds.
Los Angeles
1500 Rosecrans Ave., Suite 200
Manhattan Beach, CA 90266
Our Dream Teams
Find the best team for your talents and experience to contribute in the most productive way, so you can smile each day supporting a monumental cause.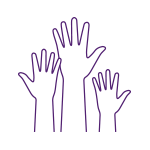 Community Engagement
Works to successfully recruit, partner with and support a strong national volunteer base to deliver PanCAN's mission-related programs, increase awareness and raise funds, particularly through our signature walk/run event, PurpleStride.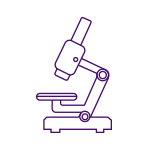 Scientific & Medical Affairs
Leads ground breaking research, clinical initiatives and provides patients and their families with critical services and information to make informed decision about their care.

Marketing & Communications
Strategists and creators who raise awareness and visibility about the disease and the organization, elevate the organization's role as the leader in the pancreatic cancer field and help everyone touched by the disease to connect with PanCAN in a meaningful way.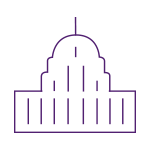 Government Affairs & Advocacy
Builds and sustains federal support by making pancreatic cancer a national priority on Capitol Hill and increasing research funding in Congress to develop early detection tools and better treatment options.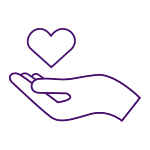 Development
Leads the organization's fundraising activities, which includes major gifts and principal gifts, mid-level giving, planned giving, direct response, donor engagement and foundation giving.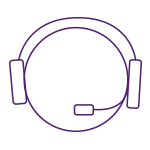 Operations and Customer Service
Manages the operational efficiencies of the organization, while answering the requests of our community in the most efficient and compassionate way.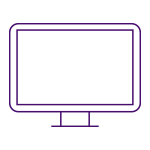 IT
Resident technologists who remove digital roadblocks and provide innovative technology solutions and enhancements to keep our entire workforce highly productive.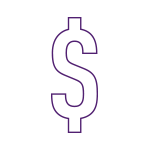 Finance
Responsible for accounting and finance functions as well as legal and risk management, fulfilling the organization's bold objectives.

Our 18th Consecutive Year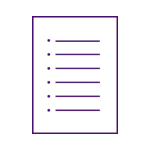 Data
Leverages data organization-wide, including health and corporate, to understand our community better and make smarter decisions to support those touched by the disease.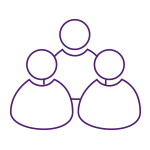 People
Finds the best and the brightest, supports their development, and maintains a thriving, diverse and inclusive culture to serve the pancreatic cancer community.
How We Hire
We review every application closely and work hard to respond quickly. However, please be patient as we receive many submissions.
If we find a suitable match, we will be in touch regarding next steps. Otherwise, your application will remain in our database for future consideration.