The world's toughest cancer moves fast, which is why we move faster. It takes more intelligence, more passion, more heart to save more lives from this devastating disease. By working together, we break new ground, push boundaries, change rules, command attention, empower change, and uplift lives.
Sparkle Benefits
In order to support the people fighting the world's toughest cancer, we provide our staff with the resources, care and sparkle to be and do their best in the office and at home.

GO PURPLE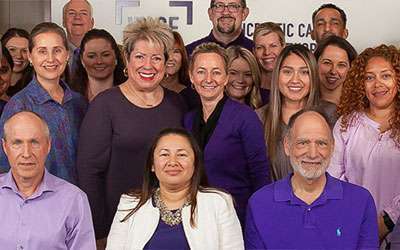 Diversity & Inclusion
Including the diverse perspectives and experiences of our team creates PanCAN's culture of empowerment and fuels the core of our success serving the pancreatic cancer community.
STEP IN
How We Hire
We review every application closely and work hard to respond quickly. However, please be patient as we receive many submissions.
If we find a suitable match, we will be in touch regarding next steps. Otherwise, your application will remain in our database for future consideration.
Join Our Team
Feel good going into work and worthwhile leaving at the end of every workday, doing something that gives the people of our community hope.