The Pancreatic Cancer Action Network (PanCAN) Executive Team is a group of dedicated professionals, some of whom have been personally touched by the disease, who bring significant experience and expertise to leading the organization from major nonprofit and for-profit companies in the United States. The Executive Team is based in the national headquarters in Manhattan Beach, Calif., and the Government Affairs & Advocacy office in Washington, D.C.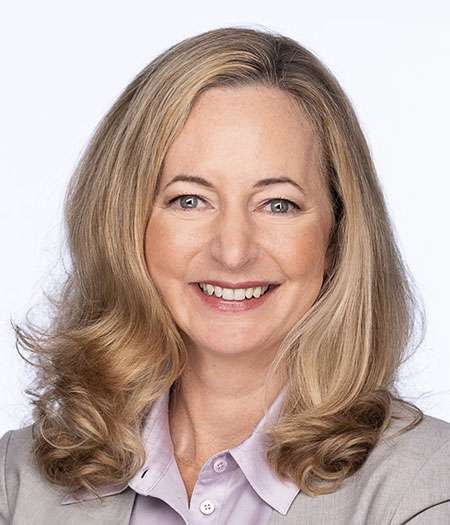 Julie M. Fleshman, JD, MBA
President and Chief Executive Officer
In her 23 years of leadership at PanCAN, Julie Fleshman has been a global catalyst for change in the fight against pancreatic cancer. Her commitment began after she lost her dad to the disease, just four months after his diagnosis. He was 52. Fleshman wanted to know why more wasn't being done – why her dad and thousands of other patients were offered no treatment options and sent home to die.

The pancreatic cancer landscape back then was quite different from today. Very little was known about the disease, only a handful of researchers were studying it and the five-year survival rate was just 4%.

In 1999, Fleshman was hired as PanCAN's first employee, became its first Executive Director in 2000 and in 2004, became President and CEO.

Under her leadership, PanCAN has grown from a staff of one with annual revenues of $228,000 to a staff of over 175 with a budget of more than $58 million.

Advocacy and grassroots efforts have expanded to nearly 60 affiliates nationwide and yielded a 1075% increase in federal funding for pancreatic cancer research.

Fleshman encourages convening of leading experts and stakeholders in the field – researchers, healthcare professionals, industry and key opinion leaders. This allows her to build a continually expanding community of hundreds of pancreatic cancer thought leaders across the country who work in concert and devote their research efforts to improving patient outcomes.

During Fleshman's tenure, the organization has awarded 236 pancreatic cancer research grants and has a projected total research investment of approximately $208 million, including the competitive Research Grants Program and leading-edge scientific and clinical initiatives.

Her collaborative leadership style enabled the organization to launch ground-breaking initiatives like PanCAN's Precision Promise℠ – a clinical trials platform designed to accelerate new treatment options for pancreatic cancer patients. In 2021, PanCAN launched the Early Detection Initiative, the largest prospective clinical trial of its kind, to create an early detection strategy for the disease.

Fleshman is sought after as an expert by the national media including The New York Times, CNN, PBS, Headline News, CBS News and ABC News, as well as local press throughout the country. Fleshman addresses diverse stakeholder groups including industry, patients, scientists, donors and volunteers and she is often on Capitol Hill meeting with members of Congress about the importance of the federal investment in pancreatic cancer research.

Fleshman holds her JD and MBA degrees from Santa Clara University and a BA from the University of California, Santa Barbara, where she graduated Magna Cum Laude. She also studied abroad at Oxford University and in Tokyo, Japan.

Fleshman has been honored for her leadership and dedication in the fight against pancreatic cancer by many organizations. In 2021, she was named Los Angeles Business Journal's Nonprofit Executive of the Year. She serves on the boards of several cancer care and research committees and organizations. She recently served as a National Cancer Research Advocate for the National Cancer Institute (NCI), providing advice to the NCI Director with respect to promoting research outcomes that are in the best interest of cancer patients. She is currently Chair of Clearity's Board of Directors, a patient advocacy organization for ovarian cancer patients.

In addition, Fleshman is the Chair of the World Pancreatic Cancer Coalition, an international group of pancreatic cancer patient advocacy groups with a mission to drive transformational change for all those affected by the disease. PanCAN is a founding member of the Coalition, which includes more than 100 pancreatic cancer organizations representing 38 countries on six continents.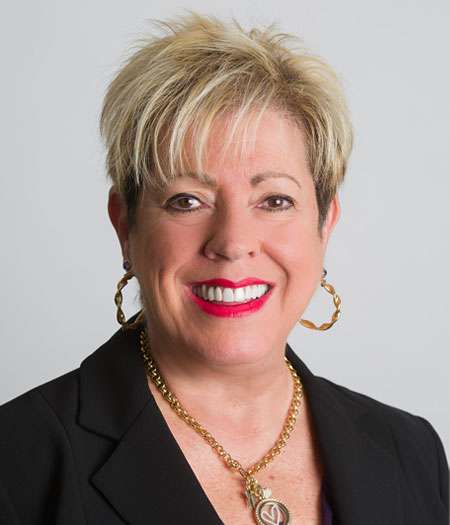 Pamela Acosta Marquardt
Founder
In 1996, Pamela Acosta Marquardt lost her mother to pancreatic cancer following a six-month battle. After discovering there was no organization that dealt with pancreatic cancer, Marquardt became determined to do something to ensure that patients and families had a place to turn to for information, resources and hope.

In November 1998, she produced the An Evening with the Stars gala in Beverly Hills, by rallying and bringing together celebrity families who had lost loved ones to the disease. The gala was the first-ever major fundraising event for pancreatic cancer. Event proceeds funded the first early detection lab for pancreatic cancer at The Johns Hopkins Hospital in Baltimore. In February 1999, she founded the Pancreatic Cancer Action Network with the goal of it becoming a beacon of hope for those touched by the disease.

Marquardt served on the board of directors of the Pancreatic Cancer Action Network prior to joining its staff full time in 2007. A devoted advocate and tenacious leader within the pancreatic cancer community, she is also a highly regarded public speaker, regularly addressing the organization's mission and its goal of creating a brighter future for pancreatic cancer patients.

Previously, Marquardt was Executive Director of the American Heart Association in the Inland Empire area of Southern California, where she oversaw fundraising and development. She also served in a vice president capacity in various industries, including industrial metal recycling, where she developed marketing strategies and operational systems for a leading scrap metal company, and in fashion, where she oversaw private-label management and design, as well as site procurement and store design.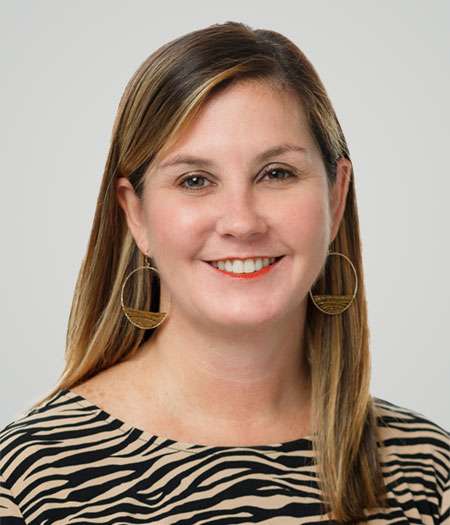 Jill Davis
Chief Growth Officer
As Chief Growth Officer, Jill Davis is responsible for PanCAN's growth strategy and trajectory. Her role oversees fundraising, community engagement, volunteer relations, and marketing, with goals to increase public awareness of the organization, acquire new constituents, and bring new avenues for fund development.

Davis joins PanCAN from a nearly nine-year tenure at Share Our Strength, a national organization working to end childhood hunger and poverty in the United States where she served most recently as Chief Resource Development and Growth Officer. In her role at Share our Strength, Davis was responsible for fundraising and marketing and led the organization to raising more than $130 million annually as childhood hunger spiked during the height of the COVID-19 pandemic.

Before her work at the Share Our Strength, Davis held marketing leadership roles with the Elizabeth Glaser Pediatric AIDS Foundation where she oversaw communications and marketing to advance the organization's brand identity and revenue generation opportunities. She also worked for ALSAC/St. Jude Children's Research Hospital in a variety of roles, including as the National Program Marketing Director.

Davis earned a B.S. in Marketing and Public Relations from the University of Alabama.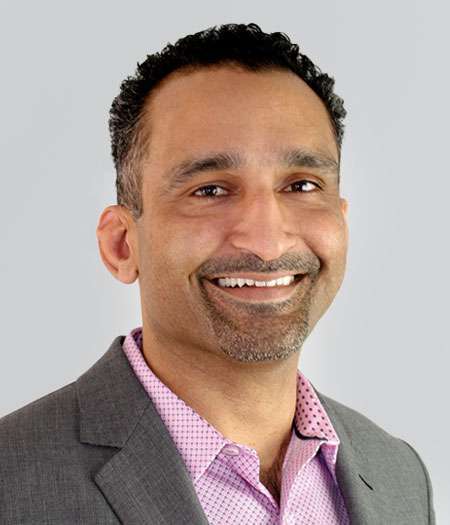 Sudheer Doss, PhD
Chief Business Officer
Sudheer Doss, PhD, is responsible for business development activities associated with PanCAN's scientific and medical affairs programs. Doss oversees a team that establishes industry relationships, brokers strategic partnerships and manages collaborative programs to drive PanCAN's research and clinical initiatives forward. Sudheer is also responsible for creating and executing the organization's health data and technology strategy for all patient data generated from PanCAN's scientific and medical affairs initiatives.

Doss previously worked as director of the precision medicine practice for PricewaterhouseCoopers (PwC). For more than a decade, he led PwC consulting engagements to develop and execute precision medicine strategies for stakeholders across the healthcare ecosystem. Doss' educational background in science – specifically genomics and bioinformatics – and his professional experience in strategic and operational initiatives in precision medicine, make him a natural fit with PanCAN's multitude of innovative scientific and clinical programs.

Doss is a graduate of the University of California, Los Angeles, where he received a PhD in human genetics and bioinformatics and a bachelor's degree in microbiology and molecular genetics.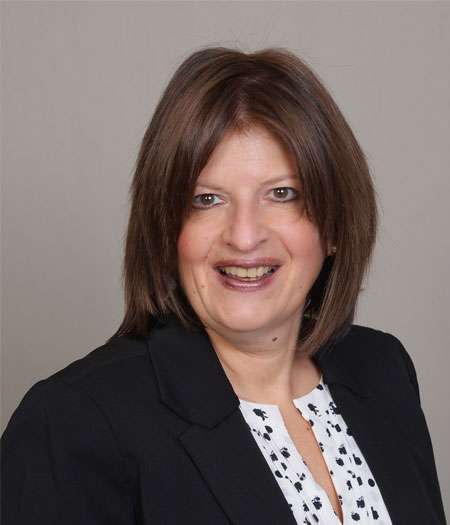 Anat Kendal
Chief Financial Officer
As Chief Financial Officer, Anat Kendal is responsible for PanCAN's financial strategy, including oversight of all accounting and finance functions. Kendal acts as the liaison with the CEO and the Board of Directors on all financial matters and serves as the staff liaison to the audit and investment committee.

Kendal joins PanCAN from the Anti-Defamation League (ADL) in New York City, where she held the position of Senior Vice President, Finance and Administration. In her role at ADL, she handled finance, in addition to real estate, technology and administration.

Before her work at the ADL, she spent 10 years at the American Heart Association where she served as Senior Vice President of Business Operations and CFO for the Northeast region. Prior to that, her professional experiences include positions at Merrill Lynch, the nonprofit American Institute of Certified Public Accountants and PriceWaterhouseCoopers.

She holds a BA in Accounting and French from Rutgers, the State University of New Jersey, and a MA in Taxation from Seton Hall University. She is a licensed CPA and holds Project Management and Certified Financial Planning certifications.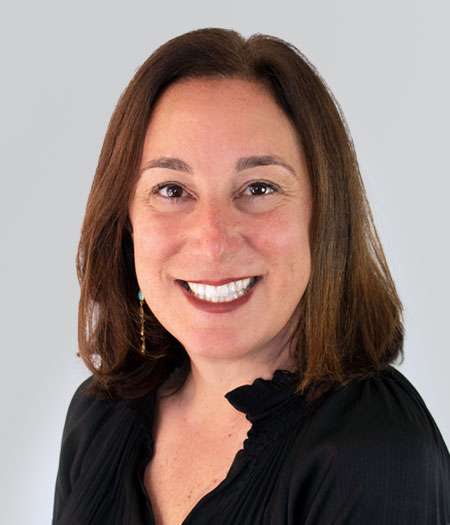 Jodi Lipe
Chief Marketing Officer
As Chief Marketing Officer for the Pancreatic Cancer Action Network, Jodi Lipe oversees marketing and communications strategies across the organization, including raising awareness and visibility about pancreatic cancer, elevating the organization's role as the leader in the pancreatic cancer field, and ensuring a robust and diverse pipeline of constituents.

Lipe has a broad marketing and communications background in both the for-profit and nonprofit sectors. She has a proven track record in brand building, public relations, communications, revenue growth, partnership marketing and results-driven operational excellence, which is crucial for the organization's goal to improve patient outcomes.

Previously, Lipe held executive marketing and leadership roles, both as a consultant and on staff, for a variety of high-profile entertainment, tech and nonprofit businesses including MGM, the Jewish Community Center of San Francisco, POPSUGAR, Cisco, Current TV and the Cartoon Network.

Lipe earned a BS degree from New Hampshire College and has received several awards throughout her marketing career, including a Bronze and Silver ADDY award.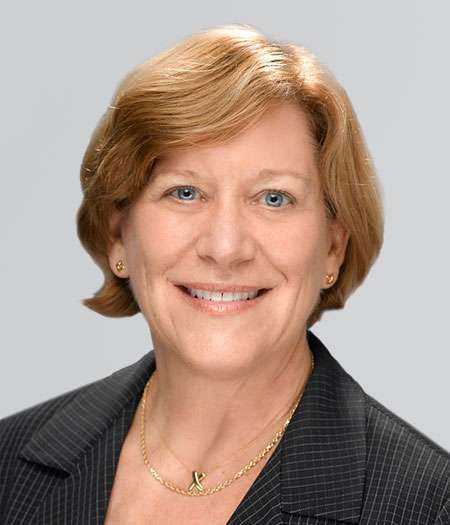 Lynn Matrisian, PhD, MBA
Chief Science Officer
As Chief Science Officer, Lynn Matrisian brings extensive experience and passion for cancer research, combined with business training, to provide strategic direction for the scientific aspects of the initiatives and activities within the Scientific & Medical Affairs team toward the goal of improving outcomes for those facing pancreatic cancer.

Prior to joining the Pancreatic Cancer Action Network, Matrisian put her scientific training to work for 25 years leading a research laboratory dedicated to understanding cancer metastasis. She has published more than 250 original scientific articles and trained more than 30 young scientists who have gone on to join the fight against cancer in the academic, biotechnology, pharmaceutical, government and nonprofit sectors.

Matrisian was the founding chair of the department of cancer biology in the School of Medicine at Vanderbilt University, the president of the American Association for Cancer Research (AACR) and a special assistant to the director of the National Cancer Institute at the National Institutes of Health. She was elected to the AACR Academy, which recognizes and honors distinguished scientists whose major scientific contributions have propelled significant innovation and progress against cancer.

Matrisian received a PhD in molecular biology from the University of Arizona and an MBA from the Owen Graduate School of Management at Vanderbilt University.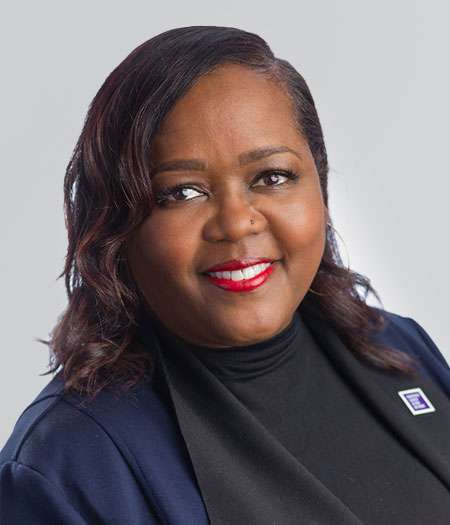 Edwina Mossett, SPHR, SHRM-SCP
Chief People Officer
As Chief People Officer, Edwina Mossett is responsible for leading the strategy, development and execution of all human resources programs and people initiatives for the Pancreatic Cancer Action Network.

Mossett is a seasoned human resources professional with more than 20 years of executive leadership experience in fast-growing, high-energy, creative and emerging industries. Her specialty is building and scaling world-class cultures and organizations. She most recently served as Vice President, People Business Partner at Beachbody, LLC. Her background also includes several years as Senior Vice President of Human Capital at Spectrum Athletic Clubs, as well as Vice President of Human Resources & Administration for Applied Minds and Virgin Records America.

Mossett holds a BS degree in business administration from Biola University and attended Pepperdine University's Executive MBA program. She holds SPHR and SHRM-SCP Certificates, a Strategic Management Certificate from the University of Pennsylvania Wharton School and a Human Resources Development Certificate from California State University, Long Beach.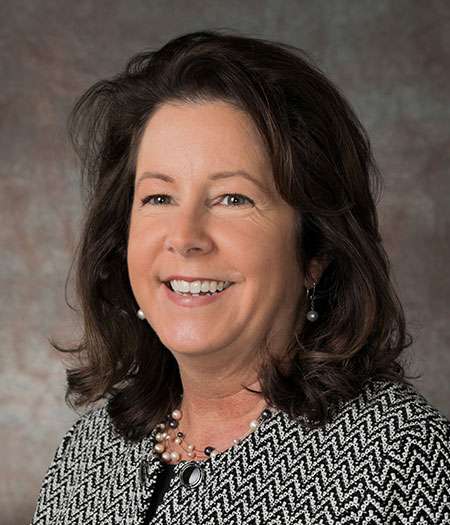 Lisa Gray
Senior Vice President,
Development
As Senior Vice President for Development for the Pancreatic Cancer Action Network, Lisa Gray is responsible for driving growth and development of PanCAN's fundraising strategy, with a specific focus on individual, foundation, and corporate giving. Lisa joined PanCAN in 2021 and brings more than 28 years of development experience in healthcare and education.

Most recently, Lisa served as the senior vice president for advancement at the Leukemia & Lymphoma Society, where she spearheaded the national major gifts program and regionally executed revenue plans to guide alignment and growth to $41M in major gift revenue.

She brings leadership experience developing relationships that inspire philanthropic commitment, volunteer engagement, and effective team performance. Lisa has proven accomplishments in major, principal and planned giving, campaigns, annual giving, special events, stewardship, board development, marketing and communications, budgeting, and staff and volunteer management.

Lisa holds a BA degree in sociology/psychology from the University of Puget Sound and lives in Oregon with her husband, Dave. Outside of work and enjoying time with her husband, she can often be found on a tennis court or relaxing at the Oregon Coast.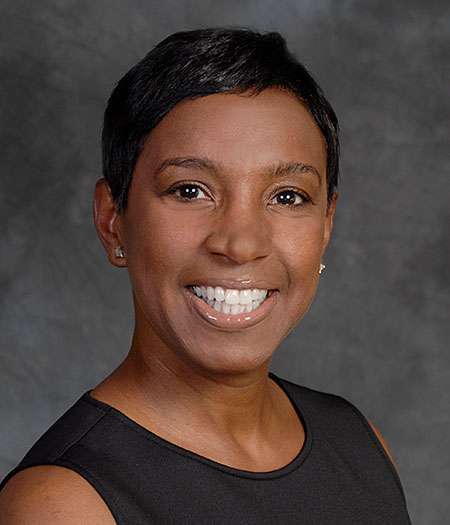 Earnestine Walker
Senior Vice President,
Community Engagement
As Senior Vice President, Community Engagement, Earnestine Walker is responsible for leading the strategy, development and execution of all mission, community and volunteerism efforts that includes our flagship PurpleStride event for the Pancreatic Cancer Network.

Walker is an experienced professional with more than 20 years of leadership experience in national nonprofit organizations. Her expertise is building strong community networks through an integrated approach to address health disparities and building strong leadership boards. She most recently served as Senior Vice President/Executive Director at the American Heart Associations, Greater Philadelphia Region. Her background also includes several years as the National Director at the American Diabetes Association, Save the Children and Temple University.

Walker holds a BA degree from the University of South Carolina and attended the Center for Creative Learning Leadership Program as well as the McKinsey Black Leadership Program.