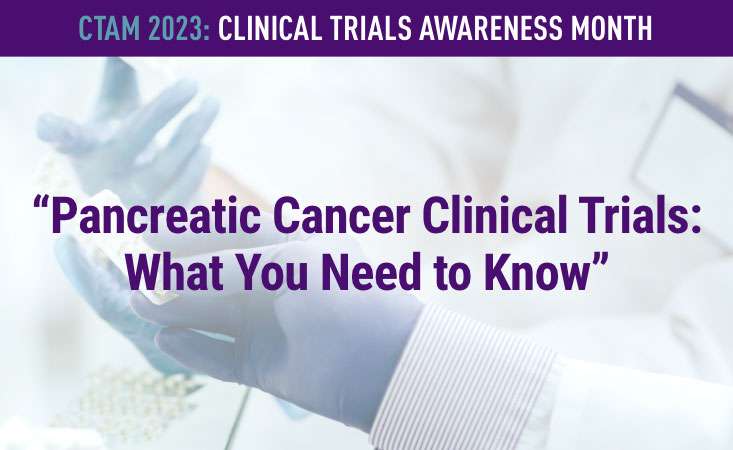 Learn More About Clinical Trials
Watch our webinar, "Pancreatic Cancer Clinical Trials: What You Need to Know," to learn more about this important treatment option.
Watch NOW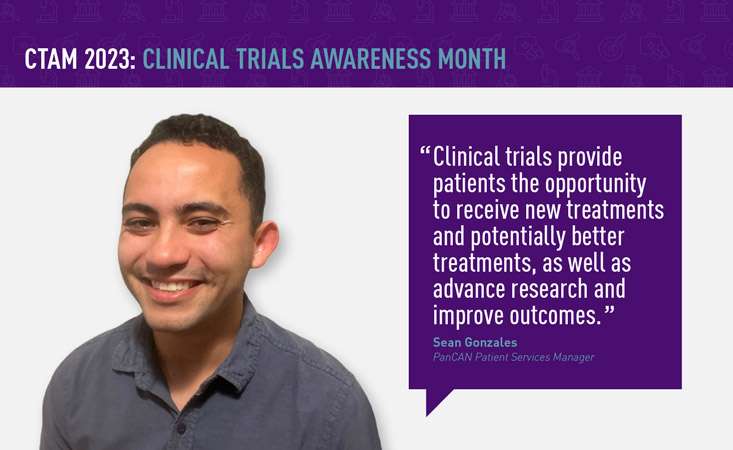 Q&A with a PanCAN Patient Services Manager: How to Find and Enroll in a Clinical Trial
PanCAN Patient Services Manager Sean Gonzales fields questions about clinical trials – what they are, why they're important and how to find and enroll in one.
Learn More
PanCAN's vision is to create a world in which all patients with pancreatic cancer will thrive.
Facing Pancreatic Cancer
If you or someone you love has been diagnosed with pancreatic cancer, we're here to help.
We provide more resources and speak with more pancreatic cancer patients and caregivers than any other organization in the world. No one should have to face pancreatic cancer alone.
Contact us at 1-877-272-6226.
PANCREATIC CANCER INFORMATION
Our mission is to take bold action to improve the lives of everyone impacted by pancreatic cancer by advancing scientific research, building community, sharing knowledge and advocating for patients.
ABOUT PanCAN
PanCAN was the first organization dedicated to fighting pancreatic cancer in a comprehensive way, and for more than two decades, we've grown a nationwide movement tackling the disease from all angles.
JOIN THE CONVERSATION IN OUR INSTAGRAM COMMUNITY
Use #PanCANawareness or tag us @PanCAN for a chance to be featured