Pancreatic Cancer Risk Factors
Certain risk factors may increase the likelihood of getting pancreatic cancer, like family history, race (ethnicity), smoking, diabetes, obesity, age and others.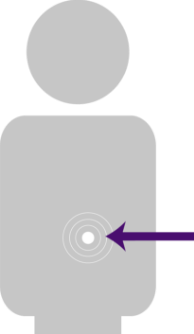 Are You at Risk?
Take the Pancreatic Cancer Risk Test
Take this 10–question test to learn more about pancreatic cancer risk factors and what might increase your risk.
start
Risk Factors Associated with Pancreatic Cancer
It is important for people with pancreatic cancer and those with concerning signs and symptoms to be their own best advocate. This means communicating early and often about new or worsening symptoms, asking questions and seeking second opinions if needed. Contact PanCAN Patient Services for information, guidance and support.
Visiting regularly with a primary care provider is also an important part of prevention. They can help you maintain wellness and understand personal risk, based on family history, pre-existing conditions and more. Primary care providers can answer any questions you have about lowering your risk of pancreatic cancer.
Information provided by the Pancreatic Cancer Action Network, Inc. ("PanCAN") is not a substitute for medical advice, diagnosis, treatment or other health care services. PanCAN may provide information to you about physicians, products, services, clinical trials or treatments related to pancreatic cancer, but PanCAN does not recommend nor endorse any particular health care resource. In addition, please note any personal information you provide to PanCAN's staff during telephone and/or email communications may be stored and used to help PanCAN achieve its mission of assisting patients with, and finding cures and treatments for, pancreatic cancer. Stored constituent information may be used to inform PanCAN programs and activities. Information also may be provided in aggregate or limited formats to third parties to guide future pancreatic cancer research and education efforts. PanCAN will not provide personal directly identifying information (such as your name or contact information) to such third parties without your prior written consent unless required or permitted by law to do so. For more information on how we may use your information, you can find our privacy policy on our website at https://www.pancan.org/privacy.
We're Here for You
Contact PanCAN Patient Services today for free, personal one-to-one support, regardless of where you are on your journey.