Your Donation Supports a Comprehensive Approach to Fighting Pancreatic Cancer
The Pancreatic Cancer Action Network (PanCAN) was the first nonprofit organization dedicated to fighting pancreatic cancer in a comprehensive way. Our mission is to take bold action to improve the lives of everyone impacted by pancreatic cancer by advancing scientific research, building community, sharing knowledge, and advocating for patients. Our vision is to create a world in which all patients with pancreatic cancer will thrive.
You can give with confidence: PanCAN has received an exceptional rating from Charity Navigator for 18 years in a row.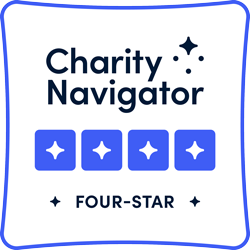 Our organization maintains full transparency with you, our supporters, about how we spend your money. See how your donations are improving the lives of patients.
View Annual Reports
View Audited Financial Statements
View IRS Forms 990
View Mandatory Disclosures
View IRS Determination Letter