DEMAND BETTER. IT'S WHAT WE DO EVERY DAY IN THE FIGHT AGAINST THE WORLD'S TOUGHEST CANCER.
For patients and survival. For greater awareness and more progress. And we're certainly not doing this alone – we are doing it in partnership with you. You are the fuel that drives us. You push us to take bigger strides and to pursue research and treatment breakthroughs with fervor. Increasing the survival rate for pancreatic cancer isn't about numbers. It's about real people – our mothers, fathers, sisters, brothers, colleagues and friends. It's about more time to live and thrive. And it's about the power and passion of everyone behind our movement – the people behind our ability to one day say, "We demanded better, and we put an end to pancreatic cancer."
Looking back over the past year, there's much progress for which we are proud and grateful. Your commitment and generosity are behind the highlights that punctuated our year. There's much more to accomplish, of course, but you have our word that we will continue to Demand Better, while being excellent stewards of your gifts.
Scientific
Research
Demand Better means more research breakthroughs and, with them, longer survival. You make it possible for researchers to study and create innovative early detection tools, as well as better, more effective treatment options for patients.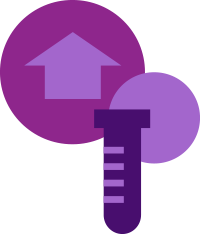 We awarded seven targeted grants to advance research in precision medicine and early detection.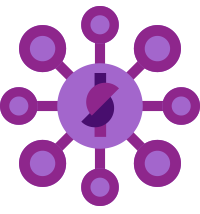 We funded 17 grants that supported 21 researchers at 12 institutions across the country, totaling $4.9 million.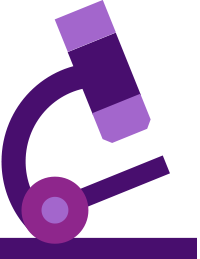 We invested more than $7.3 million in promising research.
---
Additional Updates
Last year marked the 15th anniversary of our Research Grants Program. Among the 12 institutions represented in our 2018 fiscal year's portfolio are three institutions that received a grant award for the first time: the University of Cincinnati, University of Minnesota and Oregon Health & Science University.
More than 100 researchers and guests attended our Annual Scientific Meeting, which consisted of expert-moderated sessions that highlighted hot topics in pancreatic cancer research and included sharply focused talks, time for robust discussion, and junior investigators networking with and presenting before senior researchers.
Since 1999, we've awarded 159 grants to 158 scientists at 58 institutions, totaling more than $40 million – increasing the number of researchers studying pancreatic cancer across the country.
We conducted our biennial research grants evaluation and found that, for every $1 we awarded from 2003 to 2015, our grantees went on to secure $11.01 in subsequent funding to continue and build upon their pancreatic cancer research findings. The results of this most recent evaluation show that our grant recipients are growing the field of pancreatic cancer research exponentially and moving us ever closer to meeting our goal to double pancreatic cancer survival by 2020.

Government
Advocacy
Demand Better means making sure Congress understands the critical need for more federal research funding, which will lead to greater progress and more scientific breakthroughs in the fight against the world's toughest cancer.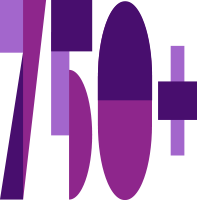 More than 750 people participated in National Call Congress Day.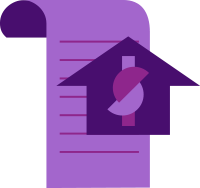 We secured a 20 percent increase in Congressional support to retain pancreatic cancer in the Department of Defense (DOD) Peer-Reviewed Cancer Research Program.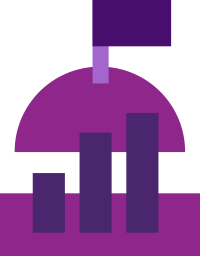 We secured 92 members of the Congressional Caucus on the Deadliest Cancers. Congressional caucuses are similar to coalitions for members of Congress who care about a specific issue.
---
Additional Updates
More than 600 state and local governments recognized World Pancreatic Cancer Day on Nov. 17 through an official proclamation. Additionally, more than 50 members of Congress responded to over 3,000 supporters who asked their elected officials to wear purple on that day.

We celebrated the 10th anniversary of National Pancreatic Cancer Advocacy Day. Nearly 700 people attended, representing all 50 states – with close to 100 pancreatic cancer survivors in attendance. This was the highest turnout ever of survivors at Advocacy Day.

The Cancer Moonshot Blue Ribbon Panel released a report describing 10 recommendations to make a decade's worth of progress in cancer research in five years. Lynn Matrisian, PhD, MBA, our Chief Science Officer, was a member of the Cancer Immunology Working Group.

Patient
Services
Demand Better means ensuring patients have comprehensive information about the disease and treatment options, including clinical trials. It means encouraging them to share risk factors and symptoms with friends and family – in hopes of earlier detection and with it, more lives saved.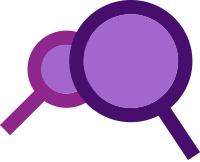 Clinical trial searches increased nearly 33 percent from last year as a result of Clinical Trial Finder – with 12.3 percent of patients enrolled in a clinical trial after PanCAN Patient Services follow-up.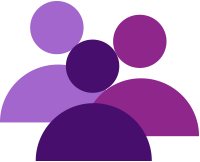 We launched the inaugural Survivor Council, a group of volunteers who will ensure that the survivor's voice, experience and expertise are integrated into PanCAN's programs and initiatives.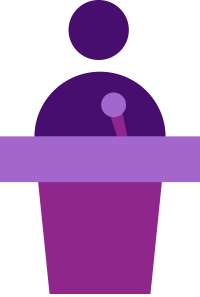 Through our educational initiatives, 1,863 people attended seminars, lectures and live webinars.
---
Additional Updates
580
580 new patient accounts were created in the Patient Registry, ensuring a lasting legacy of data.

98 percent
Average quality assurance scores exceeded 98 percent for PanCAN Patient Services.

33,074
Patients, caregivers and healthcare professionals called upon our organization 33,074 times – a 36 percent increase over last year – for disease information, treatment options and hope.

Community
Engagement
Demand Better means our community of volunteers and supporters – whom we affectionately refer to as "Purple People" – is encouraging others to join our movement, and they're raising awareness and funds at PurpleStride, the walk to end pancreatic cancer.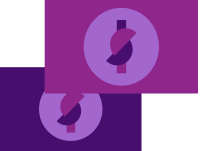 We raised $11.8 million through PurpleStride, the walk to end pancreatic cancer, with more than 79,200 participants across the country.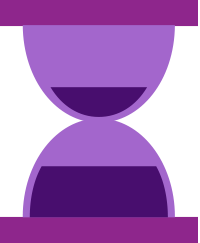 Volunteers contributed over 125,000 hours of time to increase awareness of the disease.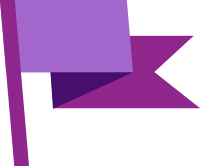 Our 58 affiliates across the nation helped raise awareness about pancreatic cancer and the services we provide.
---
Additional Updates
18 percent
More gifts were made through do-it-yourself fundraising, with nearly $1.3 million raised – an 18 percent increase over last year.

300
Our committed volunteers are the heart of our organization. This year, more than 300 attended our annual Leadership Training, held in conjunction with our Annual Scientific Meeting.
Media Coverage
We also helped increase awareness about pancreatic cancer research and support through extensive media coverage.
Everyday Health
"Pancreatic Cancer: Could You Be at Risk?"


CUREToday.com
"Leaving a Legacy: How Patients Launch Their Own Cancer Nonprofits"


NBC 29 WVIR
"People Take Polar Plunge into Lake Anna for Cancer Research"


PBS Metro Focus
A "PURPLE" PROSPECT! – Julie Fleshman and New Jersey Advocacy Chair and survivor Franco Juricic talk pancreatic cancer and PurpleStride New York with PBS on the program MetroFocus


Los Angeles Wave
Pancreatic cancer is one of the nation's deadliest diseases – this local publication with 1.2 million readers features survivor Teona Ducre and PanCAN


Robb Report and LA Weekly
Patrick Swayze lives on through an auction of his cherished memorabilia at Julien's Auctions in Beverly Hills


PEOPLE Magazine
North Carolina Dad and Two Sons Receive Same Devastating Cancer Diagnosis: 'I Feel Guilty,' says Dad
PEOPLE Magazine and PEOPLE.com
Television survivors meet real pancreatic cancer survivors at walk to raise money to fight the disease – Julie Fleshman and survivors Lupe Romero, Khushbu Kheti and Barry Reiter are interviewed alongside event emcee Katrina Edorsson, a two-time cast member from CBS's "Survivor"
FOX 32
Purplestride Chicago Event Raises Awareness of Pancreatic Cancer – features Erin Robertson, wife of professional baseball player David Robertson
CBS News
Funding Needed to Fight Pancreatic Cancer – featuring Julie Fleshman, JD, MBA, and survivor Teona Ducre
CNN.com
Cancer Research Emerges as Potential Bipartisan Cause Amid Budget Fight – featuring Julie Fleshman and Nadine Takai-Day, sister of the late Congressman Mark Takai (D-Hawaii)
CBS Los Angeles
Pancreatic Cancer Survivors Skydive in Perris to Mark Milestones and Raise Awareness
Cincinnati – Local 12
PanCAN Gives UC Cancer Institute $300,000 Grant for Research (grantee interview)
The Road to
2020
Thanks to your partnership and our shared commitment to Demand Better in the fight against the world's toughest cancer, we're making progress toward our goal of doubling survival by 2020. Though challenges are before us, we have a bold strategy to meet these challenges head-on. And we remain certain that with you by our side, as we continue to Demand Better, we will keep changing the statistics – and most importantly, improving the lives of patients and families everywhere.
Challenge One
There aren't enough researchers and resources.
The brightest minds are attracted to difficult challenges, but they need money to develop innovative solutions. We fight to ensure that pancreatic cancer research receives increased private funding from philanthropists and federal funding from Congress.
Challenge Two
The clinical trial enrollment rate is too low.
Only 4.2 percent of pancreatic adenocarcinoma patients enroll in clinical trials, slowing progress toward new diagnostic tools and treatments. We work to increase the clinical trial enrollment rate by continuing to inform patients about their options.
Challenge Three
Trials don't match what patients need.
The brightest minds are attracted to difficult challenges, but they need money to develop innovative solutions. We fight to ensure that pancreatic cancer research receives increased private funding from philanthropists and federal funding from Congress.
Challenge Four
Some 80 percent of patients are treated by physicians who may only see a few pancreatic cancer patients a year.
We identify and share best practices in care and treatment with physicians and other healthcare professionals across the country.
Challenge Five
Pancreatic cancer is the world's toughest cancer, yet not enough people are taking action to fight it.
We want everyone to know that PanCAN is the go-to organization for pancreatic cancer, and we continue to build public awareness and visibility of this disease. We continue to inspire our grassroots army to take action and accelerate progress in the fight to end the disease.
With you by our side, we'll keep forging ahead.
Remember that greater awareness and more funds will enable us to Demand Better. For Patients. For Survival. We depend on your generosity and support to ensure we can continue to pursue our shared mission on behalf of pancreatic cancer patients today – and tomorrow.
Participate
Demand Better in your community. Join us at local events to raise awareness about the disease, risk factors and symptoms, as well as critical funds.



GET INVOLVED
Donate
Demand Better by making a donation to fund research, as well as vital services for patients and families and other critical initiatives that move us closer to our goal of doubling survival and raising $200 million by 2020.

DONATE NOW
Advocate
Demand Better by reaching out to Congress. Your congressional leaders want and need to hear from you about what is important to you – more research funding for pancreatic cancer.


BE AN ADVOCATE
Pancreatic Cancer Action Network 2016–2017 Financial Position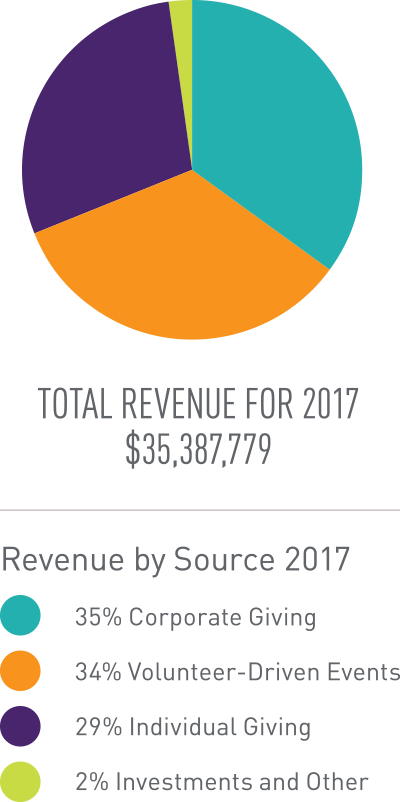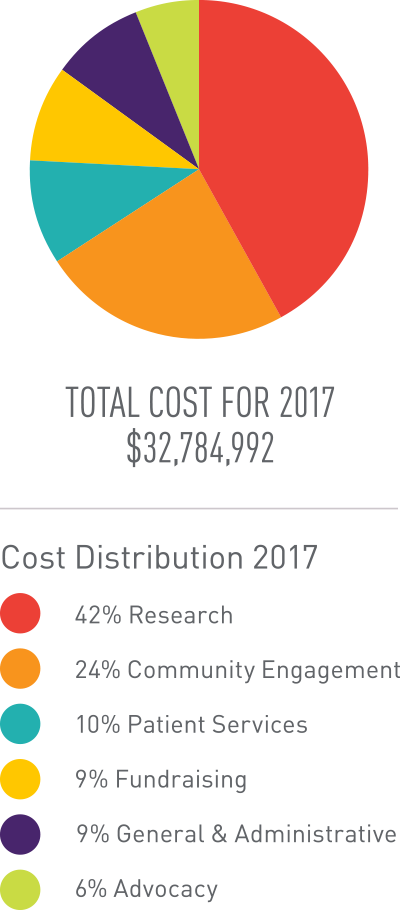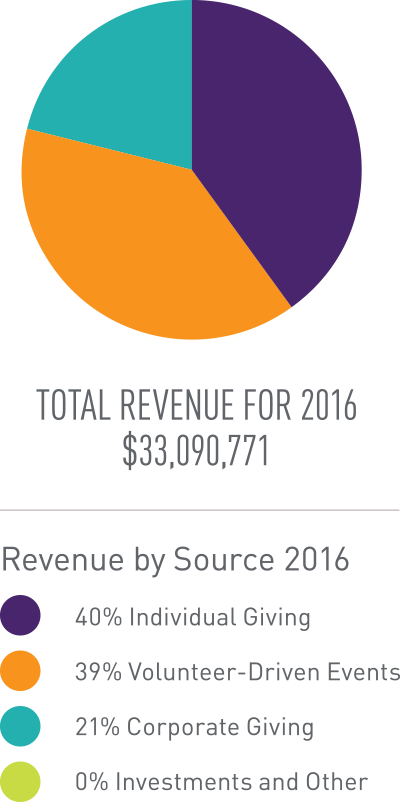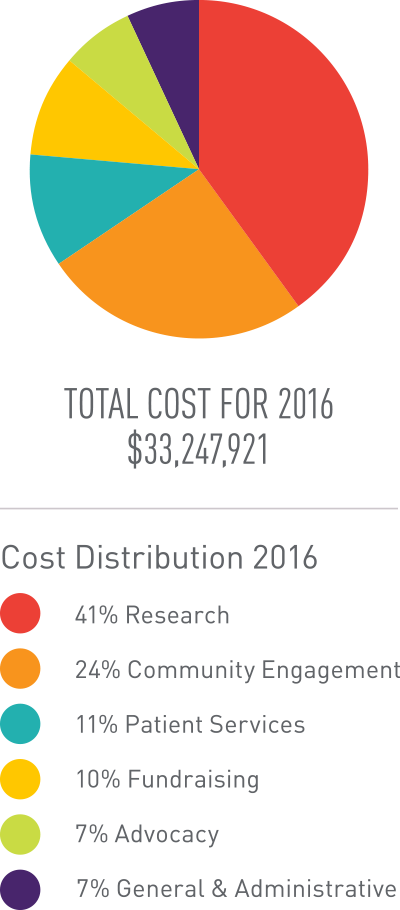 Every achievement, every milestone and every step toward more progress is
Because of You.
Your gifts of time, money and dedication are precious to us. With every donation, you are making a patient's life richer and longer. Thank you for getting us closer to our goal of doubling pancreatic cancer survival by 2020 and raising $200 million. When pancreatic cancer is history, we'll know who made that happen.
WE SALUTE ALL THAT YOU DO!