For the first time, the Pancreatic Cancer Action Network's PurpleStride events have a national sponsor: Celgene Corporation. The biopharmaceutical company has signed on as the National Silver Sponsor for PurpleStride 5K run/walks across the country for the 2014-2015 fiscal year. This alliance is a natural fit – Celgene passionately supports the mission of the Pancreatic Cancer Action Network, and the company's strategic focus aligns with the Pancreatic Cancer Action Network's goal to double pancreatic cancer survival by 2020.
Celgene understands how important PurpleStride run/walks are to the pancreatic cancer community. These events raise awareness and contribute millions of dollars to further the organization's mission. Donations raised at PurpleStride events fund research, personalized support for patients and advocacy efforts to increase federal pancreatic cancer research dollars.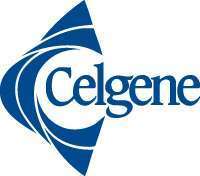 Celgene is currently the Pancreatic Cancer Action Network's largest corporate contributor and has generously given more than $2.6 million to the organization over the years. Immersed in the pancreatic cancer community since 2010, Celgene has been an enthusiastic supporter of the Pancreatic Cancer Action Network on many fronts.
As the National Silver Sponsor for PurpleStride, Celgene will be recognized at every PurpleStride event across the country. The company will receive onsite recognition, and their name will appear on all PurpleStride websites and in marketing materials that are distributed nationwide leading up to the event.
As part of its sponsorship, Celgene is encouraging its employees across the country to create a team and actively fundraise for their local PurpleStride event. If an employee raises a minimum of $100, Celgene has generously agreed to match that first $100. The company has recognized that participating in events like this is a great morale booster and team-building activity for employees, and a way for them to make a meaningful impact in their communities.
Celgene employees have already started to become substantial fundraisers at various PurpleStride events. At PurpleStride New York City in April 2013, for example, Jacqualyn Fouse, Executive Vice President and Chief Financial Officer for Celgene, was a top fundraiser, and she and the Celgene corporate team significantly contributed to the event's overall success.
"Being involved with an event like PurpleStride New York City and seeing the sea of purple on event day was a powerful and emotional experience," Fouse said. "As I have been getting to know the Pancreatic Cancer Action Network, I have been impressed with the impact the organization is having on both a local and national level. This is an enormously important fight against one of the most deadly cancers. For Team Celgene, our leadership in this area further connects us to the pancreatic cancer community and strengthens our commitment to pursue scientific endeavors that improve patient outcomes and ultimately find a cure for this disease. It is an honor to be a part of it."
Celgene is leading the way in the hope that other companies will join the fight and get involved with similar corporate sponsorships. Do you own a business or work for a business that would like to support the Pancreatic Cancer Action Network? Click here to learn more about PurpleStride sponsorship opportunities.