A critical area of continuing research aimed at better understanding pancreatic cancer and developing new, more effective ways to treat it is focused on a genetic mutation found in most pancreatic tumors: KRAS.
And now, the Pancreatic Cancer Action Network has formed a unique partnership with the National Cancer Institute's (NCI's) Frederick National Laboratory for Cancer Research (FNLCR) to advance KRAS research. FNLCR is a government-owned, contractor-operated facility devoted exclusively to biomedical research and development.
Our organization and FNLCR have awarded year-long Fellowships that commenced on January 1, 2015, to John Hunter, Ph.D., and Lynn McGregor, Ph.D. Dr. Hunter is working in the laboratory of Kenneth Westover, M.D., Ph.D., at the University of Texas Southwestern Medical Center.  His Fellowship is being funded by Ambassador Cynthia Stroum, the Pancreatic Cancer Action Network's Founding Board Chair Emeritus, in memory of her father, Samuel Stroum. Dr. McGregor is conducting her postdoctoral work under the mentorship of Kevan Shokat, Ph.D., at the University of California, San Francisco (UCSF).
The RAS Initiative: Vital to Pancreatic Cancer Research
The research being conducted by our two new fellows is aligned with the goals of a key NCI program – the RAS Initiative.
As a result of the passage of the Recalcitrant Cancer Research Act, the NCI established the RAS Initiative in 2013, under the leadership of NCI Director Harold Varmus, M.D. The initiative is being spearheaded at FNLCR under the scientific leadership of Frank McCormick, Ph.D., a world-renowned RAS investigator and former director of the UCSF Helen Diller Family Comprehensive Cancer Center.
The RAS Initiative focuses on the role that mutations in the family of genes called rat sarcoma viral oncogene homolog (RAS) have in cancer and the development of therapies to treat RAS-driven cancers. KRAS is the most commonly mutated gene in the RAS family and is involved in 95 percent of pancreatic cancer cases and a high percentage of other cancers, most notably colorectal and lung. The KRAS mutation is associated with especially aggressive tumors and also with resistance to chemotherapy and targeted cancer therapies. The RAS Initiative has the potential to significantly increase the survival rate for pancreatic cancer as well as for other forms of cancer that are driven by KRAS mutations.
"We are thrilled to join forces with the National Cancer Institute's Frederick National Laboratory for Cancer Research on the 2015 Fellowships. This represents a unique collaboration that can serve as a model for other public-private grant partnerships," stated Julie Fleshman, president and CEO of the Pancreatic Cancer Action Network.  "This partnership comes at a critical time, as pancreatic cancer is projected to climb from the fourth to the second leading cause of cancer-related death in the United States by 2020. We urgently need to make scientific advances to improve the treatment landscape for this disease and ultimately improve pancreatic cancer survival."
Said Dr. McCormick, "Our knowledge of RAS has grown tremendously over the past few decades, but we have yet to convert that knowledge into drugs that directly target mutant RAS proteins. Recent research developments and advances in technology have created promising opportunities to attack RAS proteins, and now is a critical time to re-energize our efforts in this area. We are delighted to be partnering with the Pancreatic Cancer Action Network to support research aligned with the RAS Initiative and will be working closely with the two Fellows, Drs. Hunter and McGregor, to optimize research outcomes for clinical benefit."
For the New Fellows: Challenging Work and Career-Enhancing Opportunities
The KRAS-related work that Drs. Hunter and McGregor are doing is known as translational research, which builds on basic science research and paves the way for subsequent clinical research. Read more about Dr. Hunter's project here and Dr. McGregor's here. Learn how pancreatic cancer research moves from the laboratory to the clinic here.
In addition to receiving financial support for their research, Drs. Hunter and McGregor will receive training and mentorship by Dr. McCormick and the RAS team at FNLCR and will have access to state-of-the-art technology. They also will be involved in the Pancreatic Cancer Action Network's Community for Progress and have opportunities to participate in scientific meetings, establish research collaborations and engage with the broader pancreatic cancer community.
The Fellowship Program: A Key Component of Our Research Grants Program
Since 2003, the Pancreatic Cancer Action Network has offered Fellowships as part of our overall Research Grants Program in an effort to attract early-career investigators to study pancreatic cancer. To date, 16 Fellowships have been awarded through our rigorous peer-review system. The Scientific Review Committee for the 2015 Fellowships included leading experts in pancreatic cancer and RAS research.
With the granting of the two 2015 Fellowships, the Pancreatic Cancer Action Network has awarded nearly $23 million through 112 grants to talented scientists. In the spring, we will announce the recipients of a number of additional grants of different types. For 2015, the organization's overall investment in research totals $6.4 million, a 25 percent increase over last year.
If you would like to support scientific research and other critical work of the Pancreatic Cancer Action Network, click here.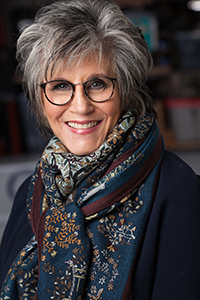 Ambassador Cynthia Stroum Honors Her Father Through Fellowship Support
Ambassador Cynthia Stroum, the Pancreatic Cancer Action Network's Founding Board Chair Emeritus, funded our first Fellowship in 2003 to remember her father, Samuel Stroum, who died of pancreatic cancer in 2001. Every year since, she has continued to honor her father by boosting the career of a promising early-career investigator with a Fellowship.
Said Cynthia, "I feel very fortunate that over the years, I've been able to keep his memory alive in a way that has significance for me – and that would have meant a lot to him."
Her tireless work on our behalf also includes playing an important role in moving our legislative agenda through Congress, supporting the work of our Puget Sound Affiliate and speaking to families across the United States who are battling pancreatic cancer.
Read more of her story here.