A Message from the President and CEO:
Paul Grippo, PhD, received a Career Development Award from the Pancreatic Cancer Action Network in 2007, funded in honor of Nancy Daly Riordan. He is currently a Research Assistant Professor of Surgical Oncology at the Northwestern University Feinberg School of Medicine, and he will be joining the faculty at the University of Illinois at Chicago as an Associate Professor in the Department of Medicine on May 1, 2014.
We are pleased to have such a passionate researcher as Paul Grippo as a Pancreatic Cancer Action Network grantee.
Many thanks,


Julie Fleshman, JD, MBA
President and CEO
Pancreatic Cancer Action Network
---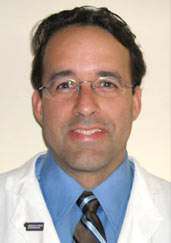 Paul Grippo, PhD
Dear Pancreatic Cancer Action Network advocates and supporters,
Without your passionate devotion to this organization and this cause, I may not have had a reason to write this letter. I may not have been working late nights in my laboratory, attempting to tackle pancreatic cancer. I might be studying a different disease in a different lab. Or, I might not be doing any biomedical research at all.
When I applied for and received my Career Development Award from the Pancreatic Cancer Action Network in 2007, I was hopeful that this grant funding would be a stepping stone toward a future of studying this disease. I had been trained by prominent pancreatic cancer researchers. I also had the tragic experience of losing a friend and a close neighbor to the disease, further fueling my passion. I sought to better understand how KRAS, the most commonly mutated gene in pancreatic cancer, causes a normal cell to become a cancer cell, and how its activity could potentially be "turned off" to reverse the process. 
My grant funding from the Pancreatic Cancer Action Network came at a crucial moment, as I was starting up my independent lab and committing to a research focus. The money helped me perform critical experiments and hire skilled staff. However, much more than that, being awarded the grant validated my research strategy. In addition, the Community for Progress built by the Pancreatic Cancer Action Network allowed me to quickly integrate into the pancreatic cancer research community, where I received mentorship, found networking opportunities, and built multiple collaborative relationships with other scientists.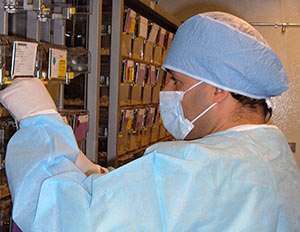 Paul Grippo in his research lab
Once I had my preliminary data generated from the Career Development Award, I was confident that receiving funding from the National Cancer Institute (NCI) in the form of an R01 grant would be a logical next step. Despite promising data and impressive scores from peer reviewers, I struggled to get a grant funded. In fact, it took several years' worth of trying before I got my first R01 grant!
Advocacy efforts by Pancreatic Cancer Action Network supporters played an enormous role in my ability to finally obtain an R01 grant from the NCI.  My grant application was just below the funding cutoff, but I was told that because it was focused on pancreatic cancer research, it was receiving special consideration. That small bump allowed this grant to be funded and is a direct result of the efforts of the Pancreatic Cancer Action Network to push legislation through Congress.  I am certain that I would not be at this point in my career without the organization's supporters petitioning Congress to pass the Recalcitrant Cancer Research Act and to make sure that the NCI was able to devote more attention and resources to pancreatic cancer.
As this year's Advocacy Day approaches, I urge you to participate in any way you can. Adequate federal funding is essential to continuing potentially life-saving biomedical research. I feel so grateful to the Pancreatic Cancer Action Network and its supporters for the direct and indirect roles the organization has played in getting my grant funded, prompting a promotion, and creating an opportunity for me to continue conducting my research. Others have not been as blessed as I have been, and only your actions can turn that tide and prevent others' pancreatic cancer labs from being shut down permanently.
To everyone working so hard alongside the Pancreatic Cancer Action Network, please know how much I appreciate your energy, enthusiasm and support. It has definitely made a huge difference in both the field of pancreatic cancer research and in my own endeavors. We must not stop now.
With deep gratitude and respect,


Paul Grippo, PhD
Research Assistant Professor of Surgical Oncology, Northwestern University Feinberg School of Medicine
2007 Nancy Daly Riordan – Pancreatic Cancer Action Network – AACR Career Development Award recipient