Dear Pancreatic Cancer Action Network supporters: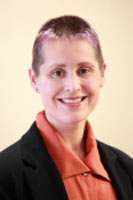 Jenny Isaacson
Vice President of Community Engagement, Pancreatic Cancer Action Network
What motivates our legion of passionate volunteers to work so tirelessly to move the mission of our organization forward? Is it to find a sense of community and be with others who share similar experiences associated with pancreatic cancer?
Is it to honor a loved one battling the disease or a loved one who sadly lost their life? Or, is it to make an impact knowing they can change the course of history for pancreatic cancer and help maintain our national movement? It's all of that and more.
One of our passionate and dedicated volunteers recently expressed this sentiment perfectly: "I am continually inspired by the individuals with whom I am able to connect as a result of my involvement with our organization. I truly feel that I am part of a movement of change. With each year that I am involved, the work that we do and the changes for the better we make serve as inspiration for the coming year. I am truly inspired by the stories of families we have helped along the way, the survivors who continue to fight, and others who are moved to make a difference as a result of seeing the work we do. It moves me like no other!"
The Pancreatic Cancer Action Network grew out of volunteer efforts: After losing her mother in 1996 to pancreatic cancer, Pamela Acosta Marquardt planned a fundraising gala to aid in the development of an early detection research lab for pancreatic cancer at the Johns Hopkins University School of Medicine. Since then, the Pancreatic Cancer Action Network has become the national leader in the fight against pancreatic cancer, advancing research, supporting patients and creating hope for those affected by the disease.
None of this would be possible without our volunteers. They are the power and driving force behind the movement. They are the ones moving mountains on Capitol Hill. They are the ones raising national awareness and it is these individuals who we are so proud to honor each and every day for their courage, passion, camaraderie and most of all, their fierce and unrelenting determination to never give up the fight.
April is National Volunteer Appreciation Month. Although we strive to show our appreciation for our volunteers as often as possible, we love to acknowledge them even more at this time of the year. If you are not yet doing so, we hope that you will see this month as an opportunity to step up and volunteer for the Pancreatic Cancer Action Network. Ask a friend to join you and make the experience even more fulfilling. To learn how you can volunteer in your community, click here.
One person can make a difference. It is all about the power of YOU. History has demonstrated this fact repeatedly. What started as a single effort to make a difference has grown into a national movement that is transforming the pancreatic cancer community. Come join us. Your participation will make a difference.
As so eloquently noted by Margaret Mead: "Never doubt that a small group of committed people can change the world. Indeed, it is the only thing that ever has."
Sincerely,
Jenny Isaacson



Vice President of Community Engagement
Pancreatic Cancer Action Network