Partners in Progress is a group of PanCAN's most committed and loyal donors who help improve pancreatic cancer patient's lives with generous contributions of $1,000 or more annually. We are incredibly grateful for their exceptional level of support.
Thanks to the partnership of these generous members, PanCAN is making progress in the fight against pancreatic cancer. By investing in us, your leadership giving will grow the research community, raise awareness, advocate for increased research funding, and provide patients with free, in-depth and personalized resources and information on pancreatic cancer.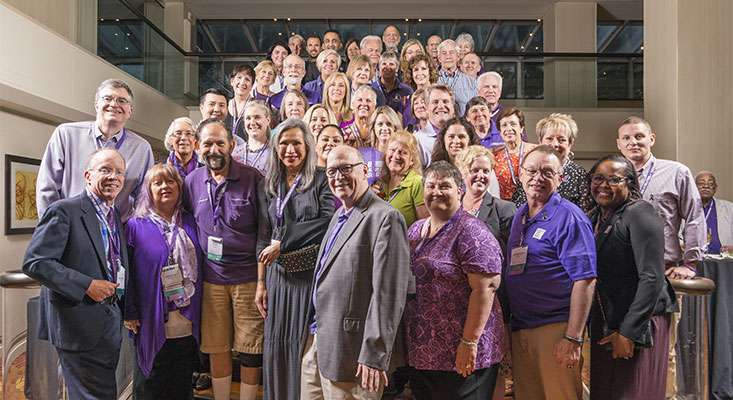 As a member of the PanCAN Partners in Progress family, you impact the lives of countless people affected by pancreatic cancer and will receive special recognition as a result of your support.

Exclusive Partners in Progress access to:
Insider updates from PanCAN leadership and staff
Stakeholder webinars to get a first look at priorities and programs impacting pancreatic cancer patients
Invitations to special events
Special certificate of membership
How to join Partners in Progress
Make an impact by giving $1,000 or more annually.
You can make a one-time contribution or you can give multiple gifts within the calendar year.
You can also pledge $84 or more per month by signing up as a monthly donor. Know that you are helping make progress every month with an easy, automated donation charged to your credit card. Your card will be charged on the same date each month, and you will receive an email confirmation each time it's charged. You may change or cancel your monthly gift at any time.
You can mail your contribution(s) to the address below and in the memo field, state "For Partners in Progress":


Pancreatic Cancer Action Network
ATTN: Partners in Progress Team
1500 Rosecrans Avenue, Suite 200
Manhattan Beach, CA 90266
For more information about Partners in Progress, please contact the team at 310-706-3301 or partnersinprogress@pancan.org.