Skip Viragh: An all-American success story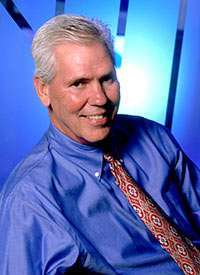 Skip Viragh
Skip Viragh's life served as a testament to an entrepreneurial spirit who succeeded by taking risks and persevering in the face of adversity, as well as a man who showed a dedicated commitment to philanthropy.
Skip died of pancreatic cancer on December 11, 2003, at age 62.
His story is very much an all-American success story. At the age of 44, after he had a distribution business fail, Skip began a new chapter by starting a career in the financial services industry. In 1993, at the age of 51, he founded Rydex Investment Funds, based in Rockville, Maryland. His company grew from a three-person operation to a 200-plus employee enterprise with more than $10 billion in assets under management. He is credited with reshaping the financial services industry by bringing institutional-level investment vehicles to the individual client level.
Skip was considered one of the nation's most influential mutual fund investment authorities. He was recognized in the May 2010 issue of Investor Advisor magazine as one of the 30 most influential individuals in financial services over the previous 30 years (from 1980 to 2010).
Perhaps the most telling part of Skip's legacy was his commitment to philanthropy. He was grateful for the blessings he received and was dedicated to helping others.
Because of Skip's generosity, his legacy lives on through a passionate commitment to support critical scientific research for pancreatic cancer. The funding of the Skip Viragh – Pancreatic Cancer Action Network – AACR Inaugural Research Acceleration Network Grant in memory of Skip this year brings the commitment to the Pancreatic Cancer Action Network since 2004 to more than $2 million. These extraordinary gifts exemplify Skip's desire to ensure that one day no other family will suffer the loss of a loved one to pancreatic cancer. Learn about Dr. Goggins' research project funded in memory of Skip Viragh.