Hilarie Koplow-McAdams Joins National Board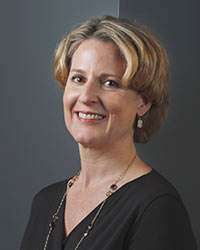 Hilarie Koplow-McAdams
The Pancreatic Cancer Action Network welcomes Hilarie Koplow-McAdams to its National Board of Directors.
Koplow-McAdams is chief revenue officer at New Relic and has previously served as salesforce.com's president of worldwide sales, in sales and product marketing leadership roles at Oracle Corporation, and as vice president of direct sales and executive committee member at Intuit.
Her father was diagnosed with pancreatic cancer in July 2010 and Koplow-McAdams watched him battle the disease with fortitude, living with the determination to accomplish many of his goals until his passing in May 2012. She has joined the National Board of the Pancreatic Cancer Action Network to honor her father's memory and to continue the fight against the disease.
Koplow-McAdams has a Master's degree in public policy from the University of Chicago and a Bachelor's degree from Mills College. She lives in the San Francisco Bay Area with her husband Steve McAdams and their two daughters.