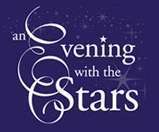 SAVE THE DATE
OCTOBER 22, 2011
Fourteenth Annual An Evening with the Stars Gala
Beverly Hills, CA
Please save the date for our organization's premier annual fundraising event: An Evening with the Stars. This year's gala will be held at the Beverly Wilshire Hotel in Beverly Hills, California on October 22, 2011. To request an invitation to An Evening with the Stars, email ewts@pancan.org. Invitations will be mailed in September.
Information regarding hotel accommodations and making your room reservation please contact Marilyn Menjivar at 310-858-2316, or email marilyn.menjivar@fourseasons.com , group name Pancreatic Cancer Action Network.
For questions please call the Pancreatic Cancer Action Network at 1-877-272-6226 and ask for Jill Gisselere or Kimberly Payne.