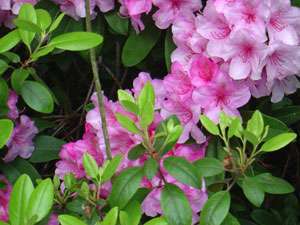 Hospice care offers emotional and spiritual support for both patients and their loved ones.  Each patient's experience at the end of life will be unique.   Some individuals have many loved ones or friends around them while others may take comfort in the support provided by caring hospice staff members or volunteers.  Hospice intends to provide a peaceful environment for any patient regardless of his or her situation.  The social worker, chaplain, and sometimes other hospice team members help provide emotional and spiritual support.
Social workers, if requested, answer questions and help loved ones talk about how they are feeling and what they are experiencing.  Should tensions arise among family members or loved ones, the social worker can offer assistance in discussing difficult issues.
The hospice chaplain, if requested, can work alone or with the family's spiritual advisors to answer questions and guide conversations about the meaning of life, death, and other faith-based issues the patient and loved ones may want to discuss.  Both the social worker and chaplain also offer caring companionship, lead discussions about death and dying, and assist with grief and bereavement.
What emotions can be expected?
Patients and their loved ones are often in different places emotionally when hospice care begins.  Patience and respect are most helpful for all involved.
Knowing what a patient is thinking or feeling near the end of life is very difficult to determine.  At first, patients may know that it is time for hospice care, but still feel a little overwhelmed that the end of life is near.  Patients and their loved ones may experience many types of emotions, both expected and unexpected, and these emotions may come and go without warning, including:
denial about death
fear and anxiety of the unknown, the future and separation
anger that cancer is taking away life
guilt about lifestyle habits that may have affected health (i.e.  smoking)
grief and tremendous sadness
relief that the pain and suffering are nearly over
peace and acceptance
The hospice journey can be a tremendously sad time for everyone and the emotions are often intense.  Some families are able to use their remaining time together to grow closer.  They celebrate the life they have shared by talking, laughing, telling stories, and being open about their feelings, perhaps as never before.  Everyone deals with dying and death differently.  There is no right or wrong way.
The end of life process may affect patients in both physical and emotional ways.  Patients may have trouble sleeping which can lead to fatigue.  The fatigue, in turn, can make negative feelings worse and even result in depression.  Caregivers or loved ones who become emotionally overwhelmed may be helped by the hospice social worker or by a referral to a therapist.
It is a good idea for patients to talk with hospice staff about emotions regarding hospice care, as well as willingness or ability to have loved ones present.  These factors may affect overall quality of life.  Hospice staff are both willing and able to help manage these challenges.
Managing common end-of-life physical and emotionalsymptoms
Patients may experience different emotional and physical symptoms at the end of life.   Many emotional challenges are accompanied by changes that caregivers need to watch for and discuss with the hospice staff.  The hospice staff will guide caregivers on how to deal with these challenges.
Some of the common emotional symptoms experienced by patients are depression, anxiety, confusion and/or delirium.
Symptoms associated with depression are feeling sad most of the time and not feeling happy at appropriate times (e.g., not feeling happy or interested when a friend comes to visit).
Symptoms associated withanxiety include rapid heart rate, heart palpitations (feeling or hearing one's own heartbeat), breathing difficulties, dizziness, restlessness and nervousness.
Symptoms associated withconfusion or delirium include confusion about time, place, identity of loved ones; changes in thinking or talking; loss of awareness about surroundings; memory loss; visions of people and places that are not present; inability to concentrate.
Poor pain management can lead to or worsen emotional issues.  Medications can also cause or contribute to these issues.  Some symptoms, such as sadness, are common and can be part of the dying process for the individual.
When a person is near end-of-life, some physical symptoms include:
irregular breathing, rattling sounds when breathing.
skin becoming cool to the touch.
decreased need for food and/or fluids, dry mouth.
drowsiness, increased sleep and/or unresponsiveness.
involuntary movements.
darkened urine and a decreased amount of urine, loss of bladder or bowel control.
Emotional and Spiritual Support for Families and Caregivers
The primary caregiver and the patient's family are invited and welcome to talk about their feelings with the hospice nurse, social worker, and chaplain.
Because caregiving is such a great responsibility, caregivers need to take care of themselves.  Otherwise, they may become physically, emotionally, and spiritually exhausted.  Caregivers may choose to share experiences and talk openly and honestly to someone other than the loved one they are caring for.  Keeping feelings or emotions inside can be harmful.  Expressing and sharing them can be freeing.  Find someone to talk with and cry with, someone who will just listen and not judge.
Caregivers may also want to continue their own spiritual practices and routines and talk with the hospice chaplain, their own spiritual advisor, or a social worker about personal questions.
Hospice provides families and loved ones with bereavement support free of charge for one year after a death.  Caregivers will receive letters and phone calls on a regular basis during this time.  Caregivers will have opportunities to participate in grief support groups or individual counseling (if offered) and the option to hold memorial services.  Special counseling services are sometimes available for children and friends who have lost loved ones.
We're Here to Help
For more information on hospice or for free, in-depth and personalized resources and information on pancreatic cancer, contact a PanCAN Patient Services Case Manager.
Information provided by the Pancreatic Cancer Action Network, Inc. ("PanCAN") is not a substitute for medical advice, diagnosis, treatment or other health care services. PanCAN may provide information to you about physicians, products, services, clinical trials or treatments related to pancreatic cancer, but PanCAN does not recommend nor endorse any particular health care resource. In addition, please note any personal information you provide to PanCAN's staff during telephone and/or email communications may be stored and used to help PanCAN achieve its mission of assisting patients with, and finding cures and treatments for, pancreatic cancer. Stored constituent information may be used to inform PanCAN programs and activities. Information also may be provided in aggregate or limited formats to third parties to guide future pancreatic cancer research and education efforts. PanCAN will not provide personal directly identifying information (such as your name or contact information) to such third parties without your prior written consent unless required or permitted by law to do so. For more information on how we may use your information, you can find our privacy policy on our website at https://www.pancan.org/privacy/.