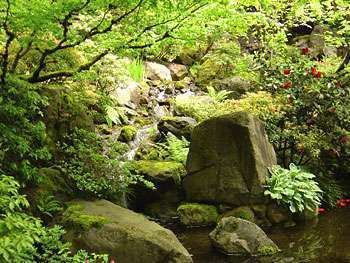 Patients can begin planning for end-of-life care by asking themselves some basic questions and discussing their desires with loved ones.  If needed, the healthcare team can also help plan the best level of end-of-life care.
Questions for Patients to Ask Themselves:
If my condition gets worse, where do I want to live?
Where would I feel most comfortable during my final months and weeks?
Would this be my own home or the home of a loved one or friend?
Could I be living in another residential setting such as an assisted living facility or nursing home?
Would I like to go to a dedicated hospice setting, if available?
Where do I want to die – at home or somewhere else?
Who would I want to take care of me, and who would I like to be my primary caregiver?
Who do I want to help me with my daily care needs, such as bathing, dressing, eating and going to the bathroom?
Who do I trust and feel totally comfortable with?
Who in my life is able and willing to stay with me and care for me in my final days?
Would my caregiver be my spouse, partner, another relative, friend, or neighbor?
Would I like to have round-the-clock nursing or home health assistance?
Can I afford such assistance since private services are not covered by hospice benefits?
What, if any, types of medical support do I want to receive as death approaches?
Would I want health care workers to attempt to revive me with CPR if my heart or breathing stops?
Do I want life support technology to be used to attempt to keep me alive?
Do I want death to occur without medical interventions?
What hospice organizations and other end-of-life care organizations are available in my area?
We're Here to Help
For more information on hospice or for free, in-depth and personalized resources and information on pancreatic cancer, contact a PanCAN Patient Services Case Manager.
Information provided by the Pancreatic Cancer Action Network, Inc. ("PanCAN") is not a substitute for medical advice, diagnosis, treatment or other health care services. PanCAN may provide information to you about physicians, products, services, clinical trials or treatments related to pancreatic cancer, but PanCAN does not recommend nor endorse any particular health care resource. In addition, please note any personal information you provide to PanCAN's staff during telephone and/or email communications may be stored and used to help PanCAN achieve its mission of assisting patients with, and finding cures and treatments for, pancreatic cancer. Stored constituent information may be used to inform PanCAN programs and activities. Information also may be provided in aggregate or limited formats to third parties to guide future pancreatic cancer research and education efforts. PanCAN will not provide personal directly identifying information (such as your name or contact information) to such third parties without your prior written consent unless required or permitted by law to do so. For more information on how we may use your information, you can find our privacy policy on our website at https://www.pancan.org/privacy/.