On This Page:
You are your own best advocate. The Pancreatic Cancer Action Network strongly recommends that you discuss your treatment goals with your healthcare team and know all of your options at every stage of your disease.
Please note: This information applies specifically to adenocarcinoma, the most common form of pancreatic cancer. Pancreatic neuroendocrine tumors (PNETs) and other rare pancreatic cancer types have different treatments.

Standard Treatments
Pancreatic cancer treatment depends on the patient's general health and the disease stage. Staging is the process doctors use to describe the cancer's size and location.
The U.S. Food and Drug Administration (FDA) approves treatments for specific diseases. Treatment accepted by medical experts as proper for a certain type of disease and that is widely used by healthcare professionals is called "standard of care."
Standard treatments for pancreatic cancer are surgery, chemotherapy, radiation or a mix of these.
Some chemotherapy drugs are FDA-approved for treating pancreatic cancer. Others are being studied in clinical trials or have been studied in clinical trials in the past.
The FDA has approved one targeted therapy drug for pancreatic cancer and one immunotherapy for a small group of pancreatic cancer patients. But, these treatments are not widely used. Most patients who receive targeted therapy or immunotherapy will get it through a clinical trial.
Surgery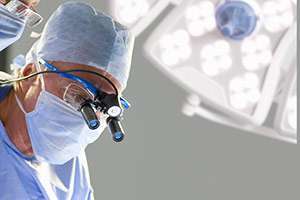 Although 20 percent of pancreatic cancer patients may be eligible for surgery, data shows that up to half of those patients are told they are ineligible. The Pancreatic Cancer Action Network strongly recommends you see a surgeon who performs a high volume of pancreatic surgeries (more than 15 per year) to determine eligibility.
For eligible patients, surgery is the best option for long-term survival of pancreatic cancer. Data show high volume surgeons at high volume hospitals have higher success rates and fewer complications. The Pancreatic Cancer Action Network strongly recommends you have a high volume pancreatic surgeon (more than 15 surgeries per year) perform the surgery.
Learn more about pancreatic cancer surgery.
Chemotherapy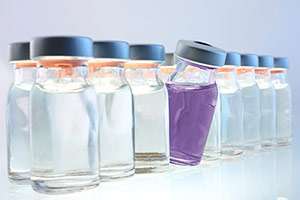 Chemotherapy uses drugs to kill cancer cells by stopping them from growing and dividing. These drugs travel through the bloodstream and damage cancer cells throughout the body.
Chemotherapy may shrink the tumors or stop their growth. It can be given alone or with surgery, targeted therapy, radiation or a mix of these.
Learn more about chemotherapy.
Radiation Therapy
Radiation therapy uses energy in the form of particle or electromagnetic waves. It can damage cancer cells to stop them from growing and dividing. A large machine directs the radiation through the abdomen into the tumor.
The goal of radiation is to stop the tumor from growing or to shrink it while not harming the healthy organs or tissue nearby.
Doctors may use radiation therapy to:
Relieve pain the tumor causes
Try to shrink the tumor before surgery
Destroy cancer cells that may be in the area after surgery
Learn more about radiation therapy.

Clinical Trials
Clinical trials are research studies that look at new treatments.
Clinical trials are the only way for researchers to see if new treatments help people with pancreatic cancer. The FDA looks at information from successful clinical trials to decide if an experimental treatment should be approved for a specific disease.
Pancreatic cancer patients who participate in clinical research have better outcomes. Every treatment available today was approved through a clinical trial. The Pancreatic Cancer Action Network strongly recommends clinical trials at diagnosis and during every treatment decision.
We have the most complete database of pancreatic cancer clinical trials in the United States. PanCAN Patient Services Case Managers can run a personalized search for you. You can also start your own search through our Clinical Trial Finder.
Immunotherapy
Immunotherapy is a treatment that helps your immune system attack cancer cells.
Your immune system helps your body fight germs and sickness. But, it often does not know that cancer cells are dangerous, or it cannot get to them. Immunotherapy helps your body find and fight the cancer cells like it fights other sickness.
There is one FDA-approved immunotherapy drug for pancreatic cancer patients with certain genetic mutations. But, it is only an option for a small percentage of patients. Most immunotherapy drugs for pancreatic cancer are in clinical trials.
Learn more about immunotherapy.
Targeted Therapy
Targeted therapy uses drugs to attack unique aspects of cancer cells with little harm to healthy cells. Targeted therapies often block the process that changes normal cells into cancer, stopping the tumor's growth.
There are several targeted therapies approved by the Food and Drug Administration for certain groups of pancreatic cancer patients, identified by testing. Other targeted therapies for pancreatic cancer are still being studied in the laboratory or in clinical trials.
Learn more about targeted therapy.
Precision Medicine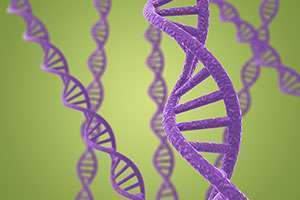 Every pancreatic cancer patient is different. Patients who receive treatment based on their biology can live longer.
The Pancreatic Cancer Action Network strongly recommends all pancreatic cancer patients get genetic testing for inherited mutations as soon as possible after diagnosis and biomarker testing of their tumor tissue to help determine the best treatment options.
The information from these tests can help your doctor find treatments that may be best for you. This is called precision medicine. These may be standard treatments, clinical trials or off-label treatments.
Off-label treatments are FDA-approved to treat another cancer, not pancreatic cancer. But, these treatments have shown promise in some pancreatic cancer patients or in patients with other cancer types whose tumors have the same mutations. A doctor can prescribe them when it makes sense for the patient.
Patients should discuss genetic testing for inherited mutations and tumor tissue biomarker testing with their healthcare team. These tests can be available through their treating institution or PanCAN's Know Your Tumor® precision medicine service.
Learn About Precision Medicine Learn About Know Your Tumor
Managing Symptoms and Side Effects
Pancreatic cancer and treatment can cause a variety of symptoms and side effects. Supportive (palliative) care focuses on:
Comfort
Quality of life
Patient's total well-being
It can go with cancer-fighting treatments or be the focus of care.
Seeing healthcare professionals who focus on symptom management and supportive (palliative) care improves outcomes and is critical for your quality of life. The Pancreatic Cancer Action Network strongly recommends that symptom management and supportive (palliative) care should be provided early in your diagnosis as well as during and after treatment.
Learn more about supportive (palliative) care.
Integrative, Complementary or Alternative Medicine
Integrative, complementary or alternative medicine (ICAM) are therapies outside of standard medical care. Complementary and integrative medicine are used with conventional medicine. Alternative medicine is used in place of conventional medicine.
The FDA does not regulate ICAM therapies. Though not a proven treatment, evidence suggests that some of these approaches may help control symptoms and side effects.
Learn more about integrative, complementary or alternative medicine.
Know All Your Treatment Choices
For more free information about pancreatic cancer treatment or a personalized clinical trials search, contact PanCAN Patient Services. We can also give you a list of doctors near you who specialize in pancreatic cancer and can help you know your options.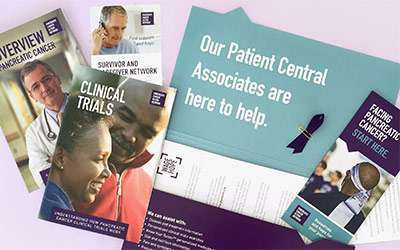 Information reviewed by PanCAN's Scientific and Medical Advisory Board, who are experts in the field from such institutions as University of Pennsylvania, Memorial Sloan-Kettering Cancer Center, Virginia Mason Medical Center and more.
Information provided by the Pancreatic Cancer Action Network, Inc. ("PanCAN") is not a substitute for medical advice, diagnosis, treatment or other health care services. PanCAN may provide information to you about physicians, products, services, clinical trials or treatments related to pancreatic cancer, but PanCAN does not recommend nor endorse any particular health care resource. In addition, please note any personal information you provide to PanCAN's staff during telephone and/or email communications may be stored and used to help PanCAN achieve its mission of assisting patients with, and finding cures and treatments for, pancreatic cancer. Stored constituent information may be used to inform PanCAN programs and activities. Information also may be provided in aggregate or limited formats to third parties to guide future pancreatic cancer research and education efforts. PanCAN will not provide personal directly identifying information (such as your name or contact information) to such third parties without your prior written consent unless required or permitted by law to do so. For more information on how we may use your information, you can find our privacy policy on our website at https://www.pancan.org/privacy/.