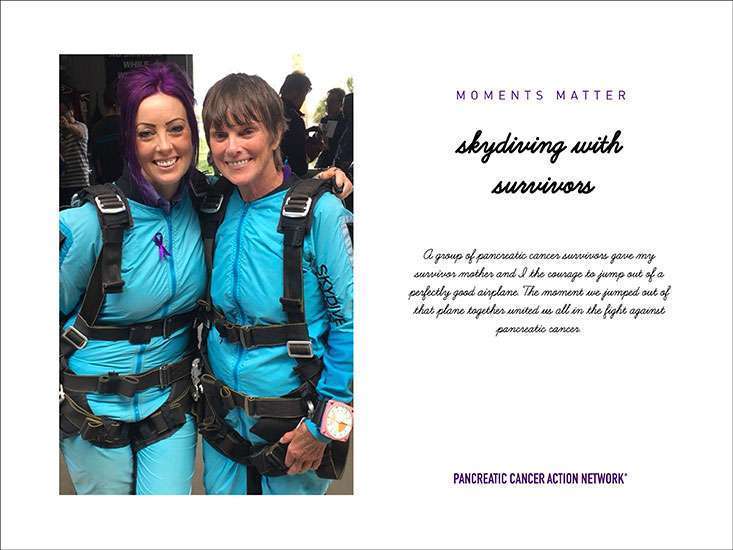 Recognizing the Moments that Matter.
As we commemorate 20 years of PanCAN – a milestone anniversary, we want to hear about your special moments. Everything we do as a community is to give patients and their families more moments - the birth of a new grandchild. Graduations. Vacation memories. A treasured holiday together. 

Join us in recognizing the moments with loved ones that have mattered to you. Download the card below and share it on social media with #MomentsMatter and @PanCAN.

Let's keep giving pancreatic cancer patients more time with loved ones celebrating life's pleasures big and small...enjoying more moments that matter.
Download Card