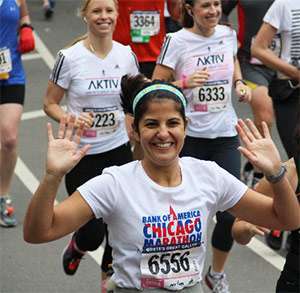 Barbara is a scientist who works in a research laboratory that is studying pancreatic cancer at Columbia University in New York City. She reached out to the Pancreatic Cancer Action Network because she wanted to make a difference outside the lab. She volunteered for three years before she was ready to accept the role of PurpleLight Chair and be directly responsible for an event that means so much to the pancreatic cancer community.
"PurpleLight is important because it gives people the opportunity to remember and honor their loved ones. I approached this new leadership role as a personal challenge; I wanted to push myself and see if I had the right skills to organize such an important event," she said.
Barbara's scientific background gives her a unique perspective on volunteering. She said leading the PurpleLight event gives her a chance to feel closer to her community.
"Volunteering gave me a new perspective of what I can do for other people. I feel (and I am) closer to people because of that."