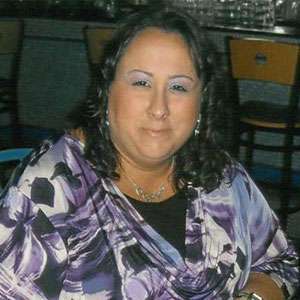 Laura lost her father to pancreatic cancer in 2007, and soon after, she came across the Pancreatic Cancer Action Network and wanted to make a difference for others fighting the disease. She is passionate about creating awareness in her community, leading her affiliate and making the maximum impact.
"I got involved and saw the Affiliate Chair role as an opportunity to take the affiliate to the next level. We are still working toward that and would love to expand, become even stronger and be able to say one day that we raised $1 million at PurpleStride."
Laura is proactive in her role not only as a leader, but she is also passionate about educating people about pancreatic cancer and reaching out to those who don't know a lot about the disease.
"Reaching out to people and educating them about this disease is very therapeutic. I know it would put a big smile on my dad's face knowing that I am spreading awareness and helping others who have been affected by this horrible disease."