$1.4 Million Gift from Daniel and Janet Mordecai Foundation Continues to Advance Research Efforts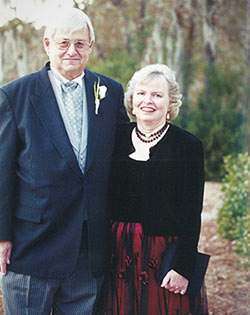 Daniel and Janet Mordecai
Last year, an unprecedented $1.4 million gift from the Daniel and Janet Mordecai Foundation enabled the Pancreatic Cancer Action Network's 2012 Research Grants Program to support the investigations of a new class of early career scientists. This gift provided much-needed resources toward uncovering the mysteries of pancreatic cancer, funding four researchers with two-year Career Development awards and an additional researcher with a five-year Pathway to Leadership award.
Based in Wilmington, Delaware, the Daniel and Janet Mordecai Foundation was founded by Janet Mordecai after her husband's death at age 70 from pancreatic cancer. "After losing my husband Daniel to pancreatic cancer in 2002, I looked for ways to fight the disease that took his life. Through careful consideration, I found that the best investment I could make to reach this goal was to fund research through the Pancreatic Cancer Action Network," said Janet Mordecai, President of the Mordecai Foundation.
"The Pancreatic Cancer Action Network uses a rigorous and objective evaluation process to review and select its grantees, ensuring that only the best science is funded," Janet added. "That means I know our contributions will make a real difference in pancreatic cancer research for years to come."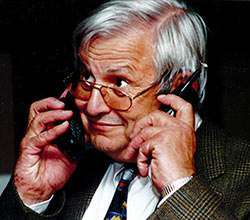 Daniel Mordecai showing what it's like to be very busy, with a sense of humor
All of the grantees are now in their second year of project development, working on finalizing their theories and potentially applying for the next level of funding for their projects through the Pancreatic Cancer Action Network.
"Since the Pancreatic Cancer Action Network is not aligned with any one institution, researchers from organizations around the country compete for this funding," Janet said. "By supporting the research efforts of promising scientists based on the scientific merit of their research, our dollars are doing the most good."
"Generous gifts like those from the Mordecai Foundation help advance scientific research that will ultimately lead to early detection tools and better treatments," said Pamela Acosta Marquardt, founder and Director of Donor Relations for the Pancreatic Cancer Action Network. "Given the alarming mortality rate for this disease, there is an urgent need to fund the best research today."