Award: 2022 Pancreatic Cancer Action Network Therapeutic Accelerator Collaborative Award
Award Period: July 1, 2022 – June 30, 2024
Amount: $2,080,000
Overview
The inaugural PanCAN Therapeutic Accelerator Award, supported by the 1440 Foundation and the Gail V. Coleman-Kenneth M. Bruntel Research Fund, has been awarded to Verastem Oncology to conduct an early-phase clinical trial testing two investigational agents, VS-6766 and defactinib, in combination with the standard gemcitabine/nab-paclitaxel regimen in patients with metastatic pancreatic cancer. VS-6766 is a RAF/MEK clamp, which directly blocks signaling caused by mutant KRAS, the most frequently mutated protein in pancreatic cancer. Defactinib is a FAK inhibitor and blocks a cellular signaling pathway that gets activated alongside mutant KRAS and may be able to help compensate for KRAS signaling when it is disrupted. Additionally, inhibiting FAK may break down elements of the dense stroma that is characteristic of pancreatic tumors and thought to impede drug delivery and limit the potential of immune cells to attack the cancer.
The PanCAN Therapeutic Accelerator Award Collaborative was formed as a partnership between Verastem, the academic community and PanCAN to further study and understand the investigational treatment combination and consider strategies to enhance its effectiveness. The Collaborative is co-led by Gregory L. Beatty, MD, PhD, Perelman School of Medicine at the University of Pennsylvania; Lynn Matrisian, PhD, MBA, PanCAN; and Jonathan Pachter, PhD, Verastem Oncology.
The recipients of the 2022 Pancreatic Cancer Action Network Therapeutic Accelerator Collaborative Award are:


Andrew Aguirre, MD, PhD
Dana-Farber Cancer Institute
Research Project: Identify Genetic and Phenotypic Mechanisms of Response or Resistance to RAF/MEKi +/- FAKi in Pancreatic Cancer
Amount: $300,000
Dr. Aguirre is an Assistant Professor of Medicine at Harvard Medical School and the Department of Medical Oncology at Dana-Farber Cancer Institute. He is a two-time recipient of early-career PanCAN research grants. There are several key questions that Dr. Aguirre seeks to address through his Collaborative Award. First, he will look at subtypes of pancreatic cancer (defined by molecular features of the cancer cells) to see if patterns emerge for sensitivity to the VS-6766 and defactinib combination treatment.
Another question Dr. Aguirre and his team will investigate is the response to VS-6766 and defactinib based on the specific mutation of KRAS that is present in the pancreatic cancer cells. Nearly all pancreatic cancer cells express mutant KRAS, which is thought to promote the transformation of healthy cells to cancer, as well as the progression of the disease. Different mutations in KRAS can behave differently and impact response to targeted therapies. The research team will also look at another category of genes, known as tumor suppressors, to determine whether alterations in these genes affect response to the treatment combination. Tumor suppressor proteins' function is to prevent cells from becoming cancerous; alterations in tumor suppressors are common in cancer to deactivate the cells' protective mechanisms to prevent cancer formation.
Lastly, Dr. Aguirre will look at acquired resistance mechanisms to VS-6766 and defactinib – these are strategies that the cancer cells display after exposure to the treatment in order to avoid its toxic effects. The Aguirre lab will utilize patient-derived organoids, which are 3D recapitulations of pancreatic tumors and their stroma developed from tumor tissue biopsy samples, to conduct these experiments.
---

Gregory L. Beatty, MD, PhD
Perelman School of Medicine at the University of Pennsylvania
Research Project: Preclinical and Translational Studies to Inform the Development of Strategies Targeting the KRAS Pathway
Amount: $365,000
Dr. Beatty is a past PanCAN research grant recipient and is a recipient of the 2022 PanCAN Precision Medicine Targeted Grant Extension. He is co-chair of the Therapeutic Accelerator Award Collaborative. Dr. Beatty is an Associate Professor of Medicine at the Perelman School of Medicine at the University of Pennsylvania and in the Division of Hematology/Oncology within the Abramson Cancer Center at the Hospital of the University of Pennsylvania.
The first aim of Dr. Beatty's project will explore "tumor-intrinsic" mechanisms of response and resistance to VS-6766 plus defactinib. This refers to characteristics inborn to the cancer cells that may define their responsiveness or resistance to the therapeutic approach. One strategy the team will employ is testing the investigational treatment in pancreatic cancer mouse models that have either low or high levels of infiltrating immune T-cells.
Dr. Beatty and his team's second aim focuses on defining host mechanisms of response and resistance to VS-6766 plus defactinib. These are characteristics of the patient, such as their immune makeup, that may influence the sensitivity of the cancer to the investigational treatments. Finally, the researchers will define the impact of treatment with VS-6766 plus defactinib on tumor and stromal heterogeneity. This refers to the diverse characteristics of cancer cells and the stromal makeup of the tumor – and how they may change upon exposure to the drugs.
---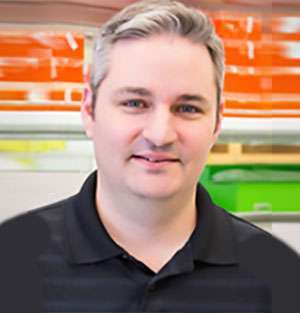 David DeNardo, PhD
Washington University in St. Louis
Research Project: Determine How FAK/MEK Inhibition Alters Tumor-Microenvironment Interactions and the Immune Response
Amount: $300,000
Dr. DeNardo is a Professor in the Departments of Medicine and Pathology & Immunology at Washington University in St. Louis. He was the recipient of a PanCAN Career Development Award in 2014, which helped drive him to focus his research effort on pancreatic cancer. Based on ongoing research projects in his lab, Dr. DeNardo will investigate whether the treatment combination undergoing clinical trial testing through the Therapeutic Accelerator Award, VS-6766 and defactinib, could be made more effective with the addition of an immunotherapy drug.
Published data from the DeNardo lab suggests FAK inhibitors, like defactinib, can be combined with PD-1 checkpoint blockade in mouse models. Checkpoint inhibitors work by blocking signals generated by the tumor and its surrounding microenvironment to impede an immune response to the cancer cells. In the mouse experiments, maximal therapeutic efficacy required chemo- or radiation therapy. Based on these results, Dr. DeNardo will determine how the addition of the RAF/MEK clamp, VS-6766, will impact the effectiveness of this treatment combination. He and his team will also investigate whether other immunotherapeutic drugs could further enhance the activity of the therapeutic approach.
For the project's second aim, Dr. DeNardo and colleagues will determine how the treatment combination impacts the microenvironment of pancreatic tumors – and how the components of the microenvironment interact with each other and the cancer cells in response to the treatment. A better understanding of these co-occurring changes will be key to determining therapeutic limitation, possible opportunities and the patients or disease subtype more likely to benefit.
---

Louis Denis, MD
Verastem Oncology
Research Project: Translational Studies for the Phase 1/2 Trial of VS-6766 + Defactinib and GEM + Nab-P in Metastatic PDAC
Amount: $500,000
Dr. Denis is the Chief Medical Officer at Verastem Oncology and the principal investigator for the 2022 PanCAN Therapeutic Accelerator Award.  In order to facilitate the studies proposed within the Collaborative, Verastem will receive additional funding from PanCAN for the collection of patient specimens (tumor tissue samples before and after treatment, blood samples, etc.). The correlative studies proposed aim to identify potential ways that pancreatic cancer cells may be or become resistant to the combination treatment, strategies to identify which patients may be most likely to respond and additional drugs to consider adding to the regimen to increase its efficacy. The patient samples from Verastem's phase 1/2 clinical trial will be critical toward answering these important questions.
---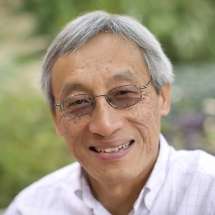 Channing Der, PhD
Kirsten Bryant, PhD
University of North Carolina at Chapel Hill
Research Project: Determination of Novel RAF/MEK and/or FAK Inhibitor Combinations in KRAS-mutant PDAC
Amount: $340,000
Drs. Der and Bryant are both past recipients of PanCAN research grants, and Dr. Der serves on the organization's Scientific & Medical Advisory Board. Dr. Der is the Sarah Graham Kenan Professor of Pharmacology, and Dr. Bryant is an Assistant Professor of Pharmacology, at the Lineberger Comprehensive Cancer Center at University of North Carolina at Chapel Hill.
Work from Drs. Der and Bryant found that inhibiting signaling generated from mutant KRAS in pancreatic cancer cells causes activation of a process known as autophagy, whereby the cells begin to eat components of themselves to gain nutrients to survive. Based on this finding, they have initiated two clinical trials that are underway testing combination treatment approaches with drugs that block signaling "downstream" of KRAS (proteins called MEK and ERK) with a drug that blocks autophagy. For their Collaborative Award project, Drs. Der and Bryant will investigate whether the autophagy drug will enhance the effectiveness of the VS-6766 and defactinib combination being tested through the PanCAN Therapeutic Accelerator Award-funded clinical trial. These experiments will be conducted in cells grown in dishes in the lab and 3D organoids that represent a lab-based model of the tumor and its microenvironment.
Additional cell-based experiments that the Der and Bryant lab will conduct will explore the impact of VS-6766 and defactinib treatment on pancreatic cancer cells that express different mutations of KRAS. Whereas KRAS is mutated in nearly all pancreatic tumors, there are different parts of the gene and resulting protein that get mutated, causing different cellular behaviors and different sensitivity to targeted therapies. They will also introduce investigational direct inhibitors of KRAS to the treatment regimen to see the effects in the cells with different versions of mutant KRAS. Data generated from this project will help determine future combination approaches involving VS-6766 and defactinib as well as whether subsets of patients can be identified through their tumor biology for whom the treatment may be especially beneficial.
---

Marina Pasca di Magliano, PhD
University of Michigan
Research Project: Tumor Microenvironment Determinants of Resistance to KRAS/FAK Inhibition
Amount: $275,000
Dr. Pasca di Magliano is the Maude T. Lane Professor of Surgical Immunology and a Professor in the Departments of Surgery and Cell and Developmental Biology at the University of Michigan. She was the recipient of a PanCAN Career Development Award in 2009, funded in memory of Paul Mitchell.
For her project within the Collaborative, Dr. Pasca di Magliano will utilize state-of-the-art mouse models that have pancreatic tumors that express an inducible version of mutant KRAS. This means that the expression (presence) of mutant KRAS can be turned on and off by the investigator. Early experiments in this mouse model showed that turning off the expression of mutant KRAS can cause pancreatic tumor regression at all stages of the disease and leads to remodeling of the tumor microenvironment. However, in some cases, cancer cells would remain in the absence of mutant KRAS, and the tumor would relapse.
Dr. Pasca di Magliano and her team will compare blocking the expression of mutant KRAS within the inducible-KRAS mouse model with blocking the activity of KRAS through inhibition of RAF and MEK with the VS-6766 drug. They will set up mice with mutant KRAS expression on vs. off, and compare to KRAS-on mice treated with VS-6766, VS-6766 and defactinib and combinations of the investigational agents and chemotherapy.
The mice will be imaged over time to evaluate the regression of the primary tumor in the pancreas and metastatic tumors in the liver or lung. The investigators will also remove the pancreas, liver and lungs from the mice and study them at a cellular level to evaluate the presence of cancer cells and the makeup of the tumor microenvironment under the different conditions. Lastly, they will study the investigational treatment combination in mice with mutant KRAS signaling off and then determine the effects of reactivating mutant KRAS. Overall, these experiments will shed light on the extent to which VS-6766 and defactinib can block mutant KRAS activity and the short- and long-term effects of the drugs, as well as identifying and mitigating potential mechanisms of resistance that could lead to tumor relapse.