A Message from the President and CEO:
Our guest columnist this month is Cynthia Stroum, a devoted advocate, donor and supporter of the Pancreatic Cancer Action Network from the beginning.
I've had the pleasure of working with Cynthia in several capacities for the past 13 years. We met in 2000, just weeks after her father was diagnosed with pancreatic cancer, when she joined our tiny but mighty team of two on Capitol Hill to advocate for more pancreatic cancer research funding.
Cynthia soon became the Founding Chair of the Pancreatic Cancer Action Network Board of Directors, and still remains active with the organization today.
To this day, she honors her father's legacy with an annual contribution that is fueling scientific exploration and fostering collaboration among young scientists. The Samuel Stroum – Pancreatic Cancer Action Network – AACR Fellowship Award is a one-year grant of $45,000 that attracts postdoctoral and clinical research fellows, and Cynthia has funded the award for 10 straight years.
Read more about Cynthia's story and why funding scientific research is so important to her.
With warm regards,


Julie Fleshman, JD, MBA
President and CEO
Pancreatic Cancer Action Network
---
Dear Pancreatic Cancer Action Network friends,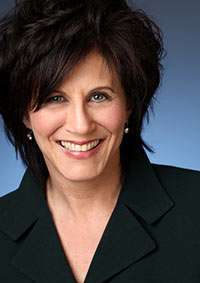 Cynthia Stroum
I was introduced to pancreatic cancer when Sam Stroum, my strong, fearless father, was diagnosed with the disease in 2000. I became my dad's cheerleader that day, and I told him I'd always fight for him. I fought for him and beside him for 11 months after his diagnosis, until he passed away on March 9, 2001.
I feel very fortunate that, over the years, I've been able to keep his memory alive in a way that has significance for me – and that would have meant a lot to him.
My dad was ravenous when it came to medical research. I knew that the best way to honor him was to fund a research grant in his name. I particularly wanted to fund young investigator awards because my dad always felt that we should give free rein to young people. He'd say, "You never know who's going to unlock the mystery."
I also knew that an investment in pancreatic cancer research was much needed: A decade ago, there were barely more than a dozen scientists focused on pancreatic cancer. Thankfully, due to the Pancreatic Cancer Action Network's efforts, there are hundreds today. Funding the organization's first Fellowship Award was very personally rewarding. And I've continued to fund this grant each year for the past 10 years, because this continues to be extremely important to me. The research could benefit my daughter and countless other people who could potentially be affected by this disease in the future. I don't want to one day regret not doing something when I had the chance.
I also had the opportunity to join the organization's Board of Directors in its infancy and served as the founding board chair. It is amazing to me to see the growth in the organization since those early days and I am proud to have played a role in helping to shape its success. I continue to support the local Puget Sound Affiliate and the passionate volunteers right here in my own "backyard." And I have seen firsthand the tremendous impact just one volunteer can make.
Of all the things I've accomplished in my life, my involvement with the Pancreatic Cancer Action Network over the past decade is one of the things of which I am the most proud. I encourage others to get involved because every effort—large or small—can help.
Yours,
Ambassador Cynthia Stroum
Founding Chair
Pancreatic Cancer Action Network