Dear Pancreatic Cancer Action Network supporters: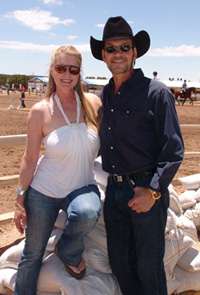 Lisa and Patrick Swayze on their ranch in New Mexico.
I have a vision of progress. I have a goal to double the pancreatic cancer survival rate by 2020. And I have a way to do it.
Like so many who have been touched by pancreatic cancer, I lived day to day when my late husband, Patrick Swayze, was diagnosed. Since his death in 2009, I see the power we all have to make a difference against this disease—especially if we work together to advance research, support patients and create hope.
We are making progress. Through our aggressive advocacy efforts, the U.S. House of Representatives unanimously passed the Recalcitrant Cancer Research Act (formerly known as the Pancreatic Cancer Research & Education Act) on September 19, 2012. We still need the Senate to pass the bill before the end of the year, which will lead the way in making pancreatic cancer research a national priority. Our Patient and Liaison Services program provides ongoing information, resources and hope for pancreatic cancer patients and their families. Momentum in the pancreatic cancer research community is growing and more scientists are now studying the disease than ever before. Through local efforts, more volunteers are joining the fight and more people are participating in our local events. Our movement is growing.
But we have to make more progress—faster. During National Pancreatic Cancer Awareness Month this November, you can make a difference by becoming a visionary in the fight against pancreatic cancer and help double the survival rate by 2020. It's easy to do.
Go to www.pancanvision.org, the Pancreatic Cancer Action Network's new website dedicated to helping people learn about our goal to double the pancreatic cancer survival rate by 2020 and encourage everyone to join in the fight.
It all starts with you and a vision of progress. Find it at www.pancanvision.org.
Thank you,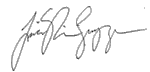 Lisa Niemi Swayze
Chief Ambassador of Hope
Pancreatic Cancer Action Network
PS: If you happen to be in Philadelphia or New Jersey in November, stop by and say hello. I will be at PurpleStride Philadelphia on November 3rd and PurpleStride New Jersey on November 4th. There are 18 more PurpleStrides in November. See if there is one that will be held in your community.