On This Page:
Understanding Pancreatic Cancer Pain
What Causes Pancreatic Cancer Pain?
Both pancreatic cancer and treatment for the disease can lead to pain. Patients may feel different pain types at the same time.
Pain as a Symptom
Patients may have upper abdominal (belly) or mid-back pain. This usually happens if the tumor blocks the digestive tract or pushes against nerves or organs.
Pain as a Side Effect
Treatments, such as chemotherapy, radiation therapy and surgery, can also cause pain.
Talking with Your Doctor About Pain
Speak with your doctor as soon as possible if you are experiencing any pain. Treating pain early, before it becomes worse, makes it easier to control. Also, you should talk with your doctor before taking any medicines or herbal supplements or before starting an exercise, massage or physical therapy program.
Keep Track of Your Pain
Document your pain when it occurs using a journal. This will make it easier for your doctor to understand what is causing the pain.
Write in your journal:
Where you feel the pain
How it feels (e.g. throbbing, sharp or dull)
How strong it is on a 1 to 10 scale (1 is slight; 10 is severe)
How often the pain happens
How often the pain lasts
What time of day it happens
If eating causes pain
What makes your pain feel better or worse
Doctors can use this information to develop a successful pain management plan, which may include some of the following approaches.
Supportive Care
Supportive care helps patients control symptoms or side effects and improve quality of life. Patients who are in good physical and emotional health may also have an easier time undergoing treatment.
A pain or supportive care specialist may be particularly helpful. Contact PanCAN Patient Services for more information about supportive care.
Seeing healthcare professionals who focus on symptom management and supportive care improves outcomes and is critical for your quality of life. The Pancreatic Cancer Action Network strongly recommends that symptom management and supportive care should be provided early in your diagnosis as well as during and after treatment.
Pain Medicines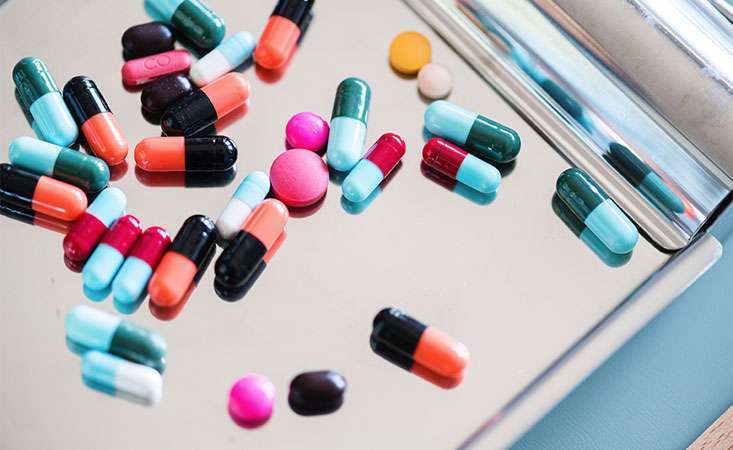 There are several prescription drugs that treat pain. Commonly prescribed medicines include:
Non-opioids, for mild to medium pain:
Tylenol® (acetaminophen)
Advil®, Motrin® (ibuprofen)
Aspirin
Opioids, for medium to strong pain:
Duragesic® (fentanyl)
MS Contin®, Oramorph® (morphine)
OxyContin®, Roxicodone® (oxycodone)
Some patients fear taking opioid-based pain drugs may lead to addiction or cause unwanted changes in their mental state. But taking pain medicine for cancer pain rarely leads to addiction or misuse.
Patients may feel "foggy" or tired after taking these medicines. These feelings often improve in a few days. Talk to your doctor if the symptoms do not lessen. Your doctor can change the amount or prescribe a different medicine.
Anti-depressants and anti-seizure medicines, for tingling and burning pain:
Elavil® (amitriptyline)
Aventyl®, Pamelor® (nortriptyline)
Neurontin® (gabapentin)
Dilantin® (phenytoin)
Steroid-based drugs, for pain caused by swelling or pressure:
Deltasone®, Orasone® (prednisone)
Decadron® (dexamethasone)
Patients can take these medicines with non-opioids or opioids.
Medical marijuana is legal in some states to help control cancer-related pain. It may be eaten, inhaled or applied to the skin.
This is not a complete list of the medicines available to treat cancer pain. Talk with your doctor about what pain medicine may work for you, including those available over-the-counter.
Medical Procedures
Celiac Plexus Block
Pancreatic tumors can cause pain if they press on and injure the celiac plexus, a bundle of nerves in the upper abdomen. A procedure called a celiac plexus block may help control this.
Radiation Therapy, Surgery or Chemotherapy
Radiation therapy, surgery or chemotherapy can treat the tumor, which is often the source of the pain.
Other Approaches
Pancreatic Enzymes
If you feel pain after eating, sometimes adding prescription pancreatic enzymes to your diet, or changing the amount you take, can lessen the pain. Speak with your doctor about the use of enzymes.
Non-drug Approaches
Some patients find pain relief from approaches such as:
Acupuncture
Relaxation
Massage
Hot or cold compresses
Meditation
Hypnosis
Physical and occupational therapy
Ask your doctor if any of these approaches may help better manage your pain.
We're Here to Help
For more information about pain management, supportive care and any other pancreatic cancer topics, contact PanCAN Patient Services.
Related Topics
Information reviewed by PanCAN's Scientific and Medical Advisory Board, who are experts in the field from such institutions as University of Pennsylvania, Memorial Sloan-Kettering Cancer Center, Virginia Mason Medical Center and more.
Information provided by the Pancreatic Cancer Action Network, Inc. ("PanCAN") is not a substitute for medical advice, diagnosis, treatment or other health care services. PanCAN may provide information to you about physicians, products, services, clinical trials or treatments related to pancreatic cancer, but PanCAN does not recommend nor endorse any particular health care resource. In addition, please note any personal information you provide to PanCAN's staff during telephone and/or email communications may be stored and used to help PanCAN achieve its mission of assisting patients with, and finding cures and treatments for, pancreatic cancer. Stored constituent information may be used to inform PanCAN programs and activities. Information also may be provided in aggregate or limited formats to third parties to guide future pancreatic cancer research and education efforts. PanCAN will not provide personal directly identifying information (such as your name or contact information) to such third parties without your prior written consent unless required or permitted by law to do so. For more information on how we may use your information, you can find our privacy policy on our website at https://www.pancan.org/privacy/.