Our Priorities
Congress sets the spending priorities and funds the federal government each year. That's why our advocacy efforts are focused on reaching and influencing members of the 118th Congress. PanCAN advocates (that's you!) accelerate progress by urging Congress – on both sides of the aisle – to prioritize pancreatic cancer and lifesaving cancer research so scientific progress continues for the third leading cause of cancer-related death in the United States. Join our fight.
JOIN US IN ASKING CONGRESS TO: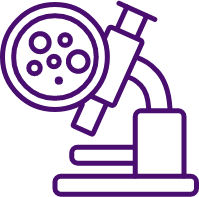 Invest $20 million in the Pancreatic Cancer Research Program at the DoD to support leading-edge research focused on the disease
In 2019, PanCAN advocates delivered a win when Congress created a program dedicated to pancreatic cancer research at the Department of Defense. Since then, the annual funding for the program has increased from $6 million to $15 million – a huge win for the pancreatic cancer community and a big step forward.
This year, we're urging Congress to invest $20 million for the program to help provide more opportunities for research to improve outcomes for pancreatic cancer patients.
Learn More
Take Action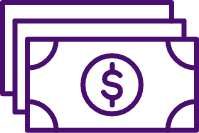 Increase funding for the National Institutes of Health (NIH) and the National Cancer Institute (NCI)
The NCI is the single largest source of pancreatic cancer research and PanCAN advocates have successfully increased their investment more than 970% since our founding. Join us in urging Congress to increase the investment in both the NIH and the NCI.
Learn More
Take Action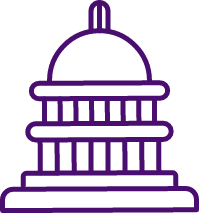 Join the Congressional Caucus on the Deadliest Cancers
The Deadliest Cancer Caucus – which is open to all U.S. Senators and Representatives – raises awareness and advocates for research funding and other measures to increase survival rates for these cancers.
Learn More
Take Action