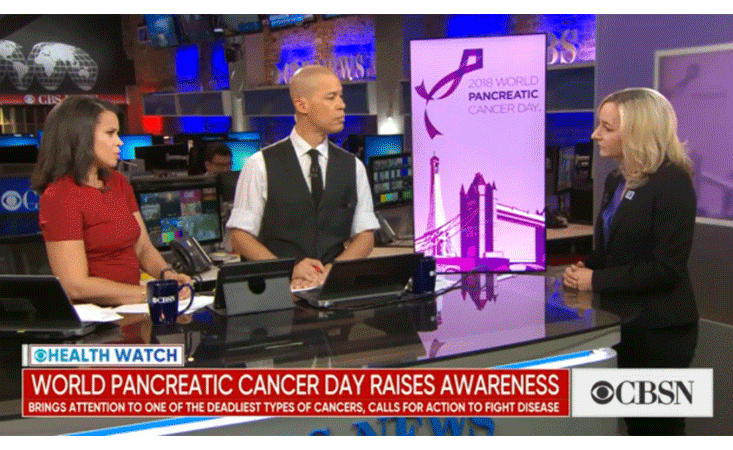 Editor's note: Our "Year in Review" series recapping the year's top stories in pancreatic cancer research, national news, volunteer contributions and more, continues today with the top media highlights of 2018. See more of 2018's most notable stories on the PanCAN blog .
In 2018, the Pancreatic Cancer Action Network (PanCAN) continued to drive awareness of the world's toughest cancer through news coverage in print, online and broadcast media outlets. Below are some top highlights from this year.
PurpleStride
PanCAN garnered much media exposure across the nation for PurpleStride, the walk to end pancreatic cancer, in 2018. From national coverage to local market feature stories, they included: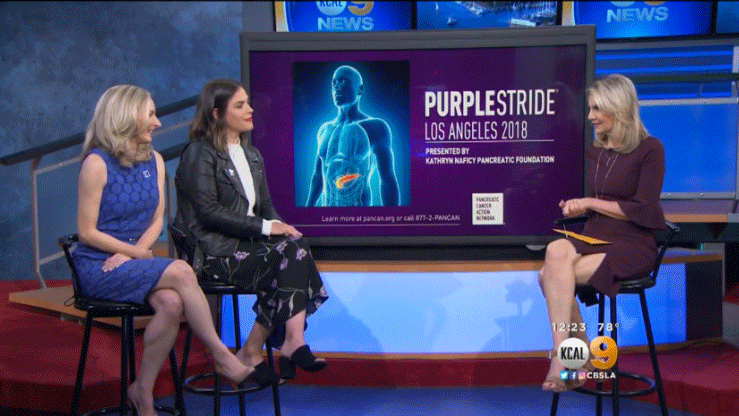 Advocacy Day
National Pancreatic Cancer Advocacy Day in June 2018 saw hundreds of pancreatic cancer advocates, including nearly 100 survivors, descend upon Capitol Hill in Washington, D.C., to meet with legislators regarding the need for further pancreatic cancer research funding.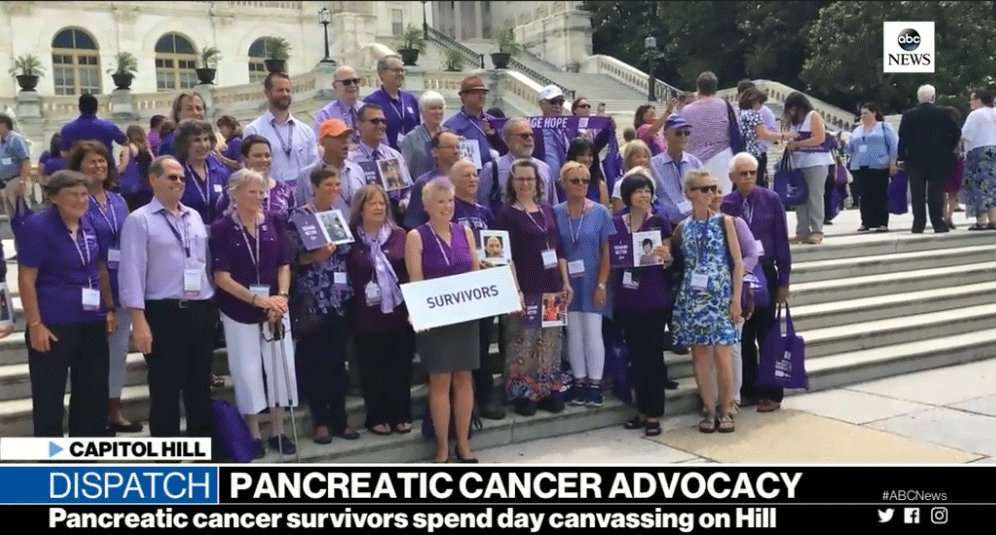 Aretha Franklin
In August, the "Queen of Soul," Aretha Franklin, passed of pancreatic neuroendocrine cancer. During this time, PanCAN was a valuable resource for media looking to explain the disease that took the musical legend.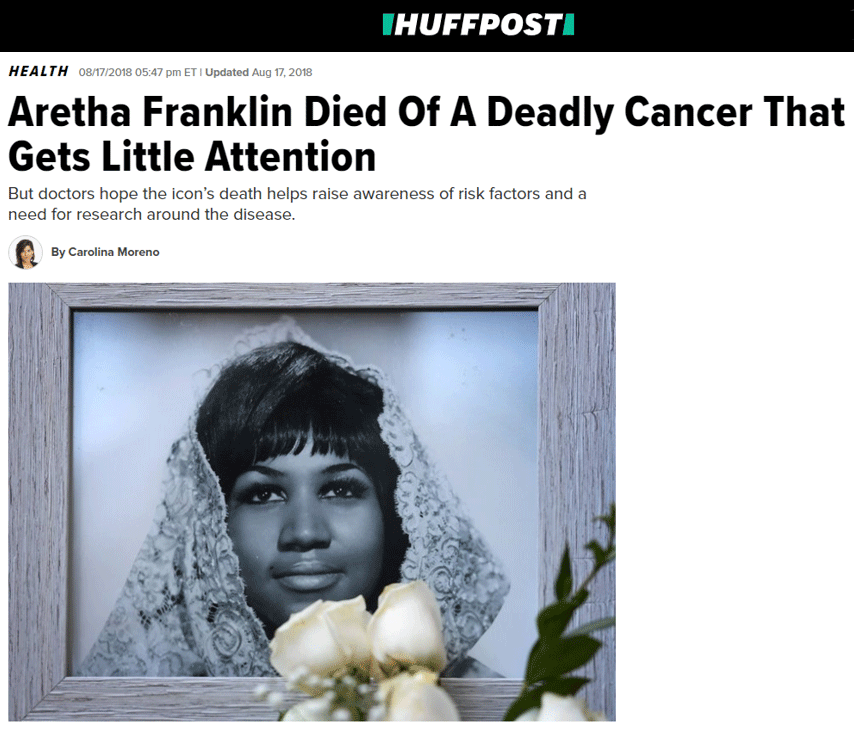 November Awareness
November was Pancreatic Cancer Awareness Month. Throughout the month, and specifically on World Pancreatic Cancer Day (Nov. 15), PanCAN used media coverage to garner awareness and "Demand Better. For Patients. For Survival."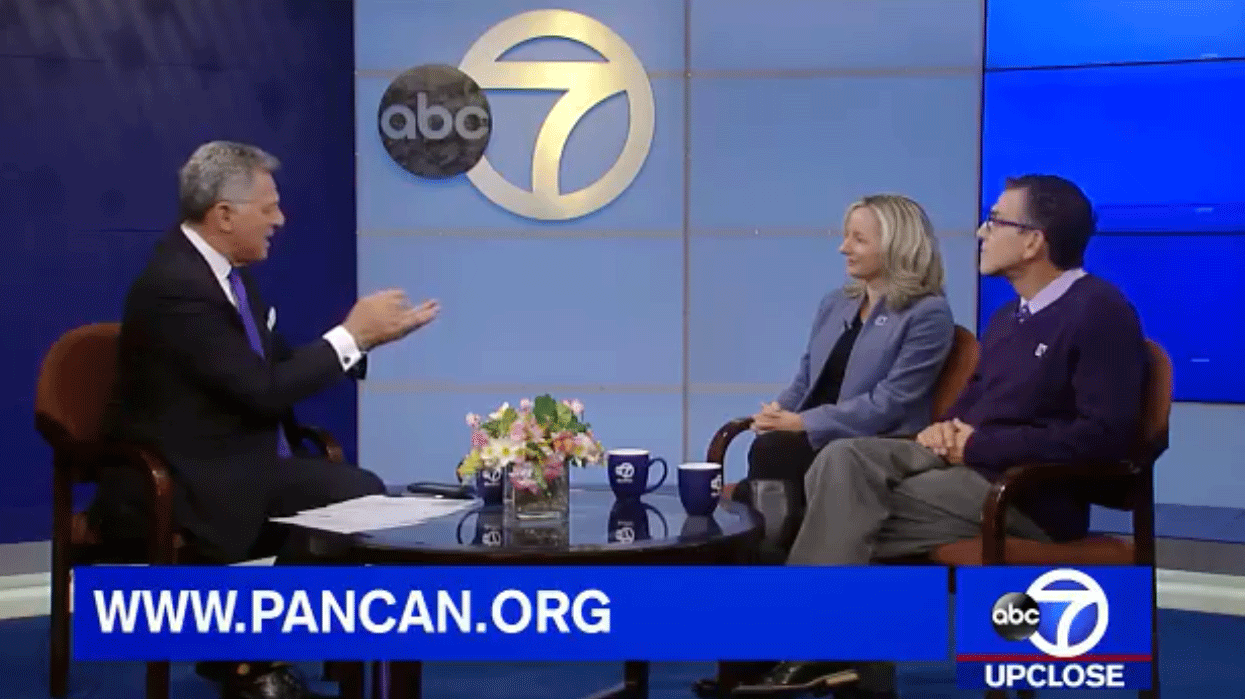 PanCAN's Leadership Team
Members of the PanCAN leadership team were in the news often this year as well, providing expert opinions and thought leadership on various topics from new drug approvals to diet and nutrition for cancer patients.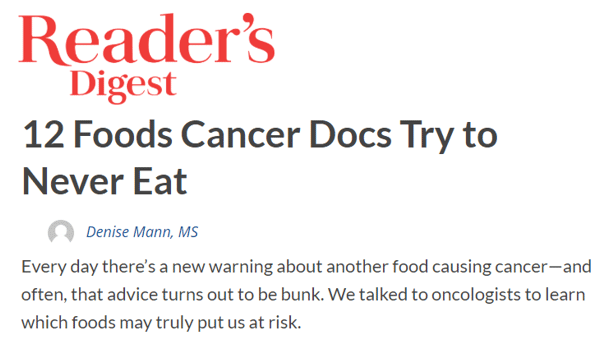 Survivor and Volunteer Stories
Throughout the year, PanCAN had the distinct privilege of sharing the inspirational stories of pancreatic cancer survivors, volunteers and donors who constantly remind the PanCAN team of why we do what we do.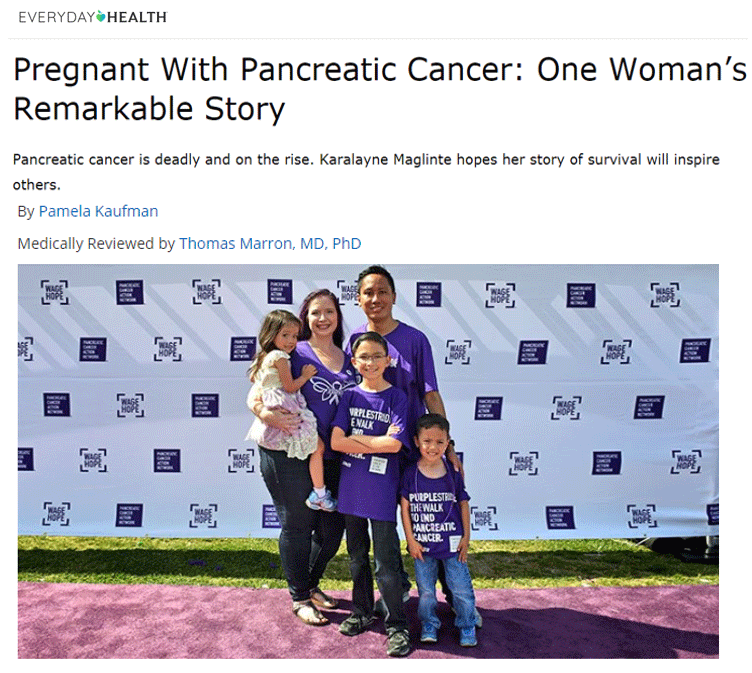 For the latest news regarding pancreatic cancer year-round, visit
pancan.org/news
.