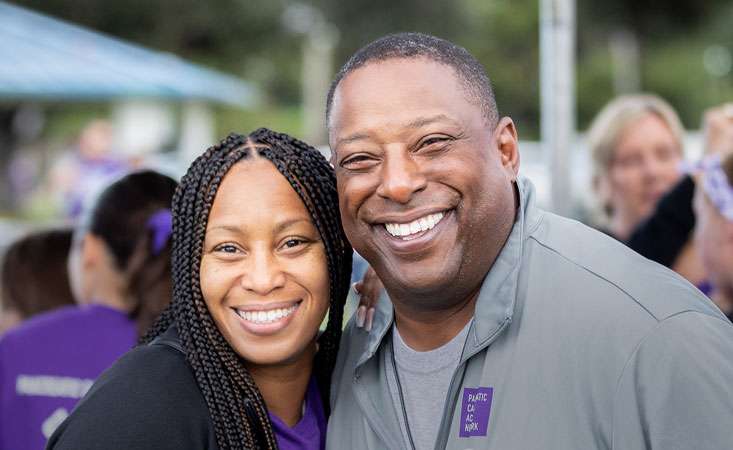 It's been a year like no other.
And through it all, you never once stopped making a difference for PanCAN.
Thank you!
Our just-published annual impact report highlights your incredible actions in a year like no other.
Because of you, pancreatic cancer patients and their loved ones still had a place to turn for compassionate, one-on-one support, even during a global pandemic when PanCAN staff moved to home offices. They never stopped being there for patients.
When PanCAN PurpleStride went virtual, you showed up in parks, on hiking and biking paths, and the streets where you live to raise funds and awareness. And you raised millions of dollars to boot.
You kept pushing for progress for patients.
Your fundraising efforts meant we could launch our groundbreaking clinical trial, PanCAN's Precision PromiseSM. The first patient was enrolled at NYU in April.
You made sure that every member of Congress heard from us this year, even when our traditional meetings on Capitol Hill at PanCAN's Advocacy Summit turned virtual. Your voices continue to move mountains in the halls of Congress – for the first time ever, Congress created a dedicated $6 million federal pancreatic cancer research program.
This year proves yet again, that no matter what happens, if we all work together, anything is possible!
You have so much to be proud of.
And we are so grateful to you.
There's still time to make your end of year
gift
and fund continued progress for patients.