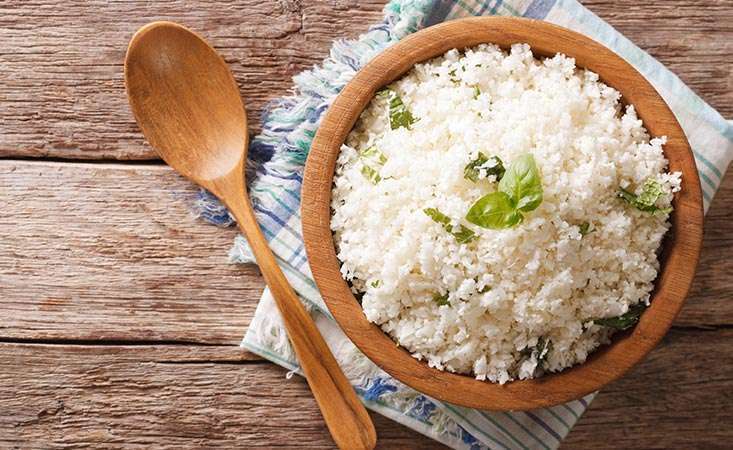 Editor's note: Each week, our Friday Fix series offers pancreatic cancer patients and caregivers a new topic related to health, diet and nutrition. For today's post, we highlight healthy foods that are also gentle on the stomach.
Good nutrition can help pancreatic cancer patients minimize treatment side effects and improve quality of life. But eating well can be challenging when you have little appetite or feel nauseated, which can be common issues for patients.
"Pancreatic cancer patients must keep their bodies nourished throughout treatment," said Friday Fix contributor and outpatient oncology dietitian, Jeannine Mills, MS, RD, CSO, LD.
"Eating on an upset stomach may not sound appealing, but keep in mind that having certain foods can soothe your stomach and help you feel better sooner."
If your stomach is upset, Mills recommends eating:
Warm cereals like Cream of Wheat, Cream of Rice and oatmeal
Cold cereals like Cheerios, Rice Krispies, Rice Chex and Special K
English muffin (halved) with peanut butter
Hardboiled eggs
String cheese
Cottage cheese with fruit like pineapple or peaches
Yogurt, plain or lemon-flavored. Sweeten plain yogurt with a little honey or marmalade.
Cut fruit like berries, grapes, melons and more
Plain pasta flavored with butter and parmesan cheese
Lean meat rolled with a slice of cheese
Simple soups like chicken and rice or rice congee (porridge)
Changing how you eat with an upset stomach can make a difference too. To avoid aggravating any digestive issues, always try to keep a little bit of food in your stomach and stay hydrated. Also, eating foods and liquids at room temperature can help.
Make sure to discuss any digestive issues with your healthcare team as they can help you best manage them. They may recommend supportive care methods, including dietary supplements and consulting with a registered dietitian, among other tactics.
We're here to help.
Contact Patient Central
for comprehensive disease information – including our
diet and nutrition
booklet, nutrition tips and recipes, and help finding a registered dietitian in your area.
Come back to our blog each week for a new installment of the Friday Fix.