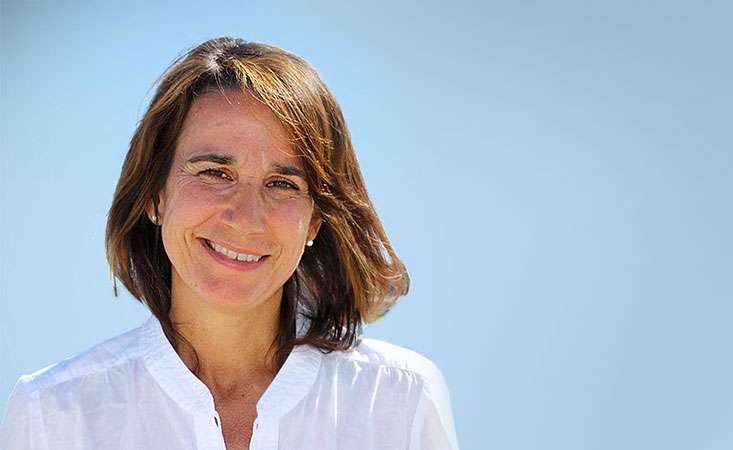 The Pancreatic Cancer Action Network (PanCAN) welcomes Jeannine Mills, MS, RD, CSO, LD, to its esteemed Scientific and Medical Advisory Board (SMAB). PanCAN's SMAB is comprised of leading specialists, clinicians and healthcare professionals from across the United States who specialize in pancreatic cancer.
For nearly 20 years, Mills has worked as an outpatient oncology dietitian at the Norris Cotton Cancer Center at Dartmouth Hitchcock Medical Center in New Hampshire.
There, she provides expert care for patients with gastrointestinal cancers as well as head and neck cancers. Mills received her undergraduate degree in Human Nutrition and Foods at Virginia Tech University and Master of Science degree in Nutrition at University of New Haven, Conn.
"My mother was diagnosed with cancer when I was in college, which set the direction for my career in oncology," Mills said. "She is my role model and mentor, so it was only fitting."
In her role at Dartmouth, Mills supports her cancer patients in the management of their disease through proper diet and nutrition.
"The impact of weight loss on the response and recovery for patients, especially patients suffering from pancreatic cancer, is significant," Mills said. "Many of my patients are confused about what they read and so many are unsure about what they should or should not be eating."
Mills is also a volunteer member of the Oncology Nutrition Dietetic Practice Group, which promotes direction and leadership for quality oncology nutrition practice nationwide through education and research. In her personal time, she enjoys being outside and active with her two teenage daughters, Natalie and Claire.
"I believe it's important to keep moving, regardless of how much or how long," Mills said. "I'm an avid downhill skier and also love camping and kayaking in the summer months."
In her new position as part of the PanCAN SMAB, Mills hopes to be a voice for her patients. And when asked what comes to mind when she thinks about PanCAN, she shared only one word: "HOPE."
Learn more
about the Pancreatic Cancer Action Network's Scientific and Medical Advisory Board.