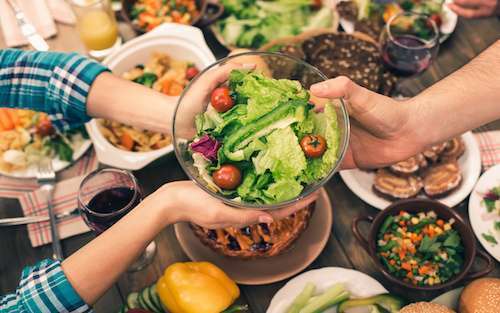 Weight loss is especially common in people with pancreatic cancer. It can be associated with treatment or with the disease itself.
Good nutritional care improves outcomes and is critical for a patient's quality of life. The Pancreatic Cancer Action Network strongly recommends that patients have access to pancreatic enzymes and see a registered dietitian.
We asked Maria Petzel, who is the senior clinical dietitian for the Pancreas Surgery Program at MD Anderson Cancer Center and a member of our Scientific and Medical Advisory Board, for tips she gives patients about how to combat weight loss.
Here are her top four tips:
1. Track your food intake. Simply tracking everything you eat can help you eat more.
2. Get exercise/do weight training. It seems counterintuitive to patients, but it can help with appetite and preserving lean body mass.
3. Every night, plan and schedule your meals and snacks for the next day. I can't stress this enough; it is really helpful.
4. Make eating a social activity. This can also be a good thing for friends and family who want to do something to help. They can set up a rotation of people to come visit while you (or a loved one) are eating a meal. The social time can be a distraction when the patient doesn't feel like eating.
For more information regarding combating weight loss, click here.
Are you a pancreatic cancer patient or caregiver? You can access comprehensive disease information, including diet and nutrition tips, recipes and a booklet on the subject – all reviewed and approved by renowned leaders in the field by contacting the Pancreatic Cancer Action Network's one-on-one PanCAN Patient Services support service by phone or email.
Come back to our blog each week for more Friday Fix: Your Weekly Nutrition Supplement.