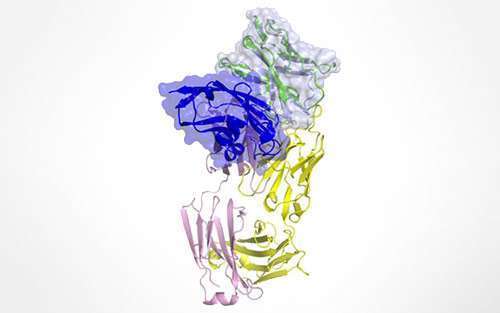 Editor's note: Keytruda was the first cancer drug approved to treat any solid tumor – anywhere in the body – that displays specific molecular characteristics. This marks the first time that the FDA has approved a cancer drug based on the tumor's molecular characteristics, regardless of its organ site.
Here are five important things to know about this landmark cancer drug:
Keytruda works as an immunotherapy drug. This means that it aims to trigger a patient's immune system to recognize and launch an attack against cancer cells. T-cells are a key immune cell type that, when activated, can destroy cancer cells as foreign invaders – but the tumor puts out signals that scare them off. Keytruda blocks those signals."There is reason to believe that there are T-cells that recognize cancer cells," said Dung Le, MD, associate professor of oncology at the Johns Hopkins University School of Medicine and a Pancreatic Cancer Action Network research grant recipient. "But we still have to figure out how to get them into the tumor and get them to kill cancer cells before they are turned off. With new immunotherapy agents like Keytruda, there is hope."
Microsatellite instability (MSI) and DNA mismatch repair deficiency are the molecular alterations that triggers a patient's response to Keytruda. High MSI and DNA mismatch repair deficiency result in significant accumulation of DNA damage, which leads to a high number of mutated, deviant proteins within the cancer cells.When T-cells scan the body looking for foreign invaders, the abnormal proteins expressed by cancer cells with high-MSI or mismatch repair deficiency catch the T-cells' attention – and they can recognize and destroy the cancer cells as long as drugs like Keytruda are also present.
Keytruda is an example of precision medicine. When a patient's treatment is based on their tumor's molecular characteristics, it's called precision medicine. "Every pancreatic tumor is different," explained Cassadie Moravek, senior manager of clinical initiatives for the Pancreatic Cancer Action Network. "We strongly recommend molecular profiling of patients' tumors to help determine the best treatment options."Eligible pancreatic cancer patients can enroll in our Know Your Tumor® precision medicine service to determine their MSI and mismatch repair status, as well as to reveal other molecular alterations that could help inform treatment decisions.
About 1 to 3 percent of pancreatic cancer patients have high MSI or DNA mismatch repair deficiency. Overall, high MSI or mismatch repair deficiency can be found in about 4 percent of all advanced solid tumors."These are small numbers, but with a disease like pancreatic cancer, a drug that will work well in even a small subset of patients is still a major step forward," said Moravek. "Being able to chip away at the disease by identifying effective treatment options for different subtypes of patients will move us toward our goal to double pancreatic cancer survival by 2020 – and beyond."
Our PanCAN Patient Services Case Managers can help patients get molecular profiling. If you have any questions about Keytruda, how to determine your or a loved one's MSI or mismatch repair status or any other pancreatic cancer-related topics, please contact us today.
Additional reading:
Article about Keytruda's FDA approval
Q&A with Dr. Dung Le about Keytruda and immunotherapy
Dr. Le's first-author Science paper about DNA mismatch repair and Keytruda
Washington Post article featuring Dr. Le