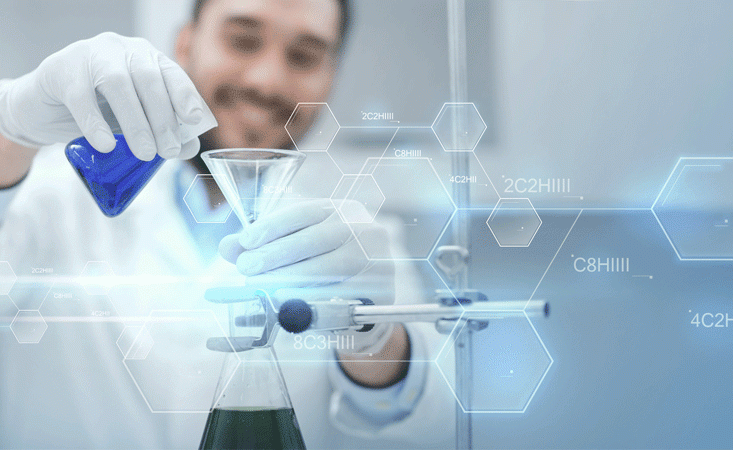 January is National Pancreatic Cancer Clinical Trials Awareness Month.
Pancreatic cancer patients who participate in clinical research have better outcomes. However, only a small number of patients enroll in clinical trials.
Participating in a trial can feel intimidating. There's a lot to consider before joining, and sometimes the information is hard to understand.
Throughout January, the Pancreatic Cancer Action Network (PanCAN) is taking a deeper look into the clinical trial experience to help patients and their families understand the process and feel more prepared.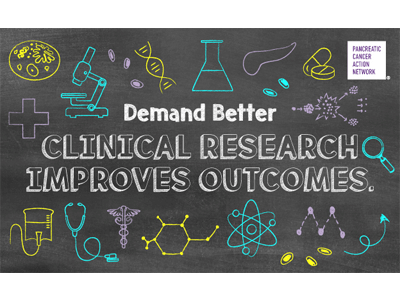 Join PanCAN this month to learn about:
Shedding Light on Clinical Trials
A lot of work and preparation go into creating a clinical trial. Learn how clinical trials work, how they have evolved over time and what's in store for the future.
Eligibility Criteria
Get a deeper understanding of the rules around enrollment. Explore how these parameters support research, what standard requirements look like and the impact they may have on patients.
Safety Measures
Patient safety is a huge part of the clinical trials process, and safety checkpoints are incorporated from start to finish. Understand the priority of safety in clinical trials from review boards to usage of placebos.
Find helpful information about choosing the right clinical trial for you, questions to ask your doctor and why diversity in clinical trials is so important.
Can't wait to dive in? Learn more about our clinical trials resources and take a look at our frequently asked questions.
If you have questions about clinical trials or any other topic related to pancreatic cancer, contact a PanCAN Patient Services Case Manager.