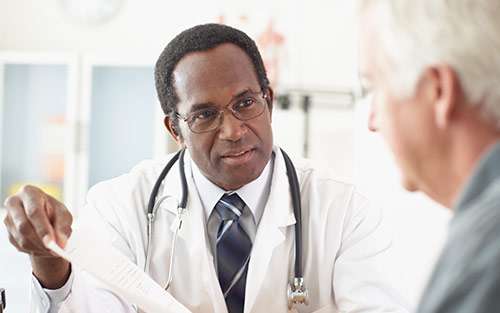 It can be difficult to keep track of the different treatment options available for pancreatic cancer, and many patients are interested in exploring alternatives to standard treatments. Patients and family members often ask our PanCAN Patient Services Case Managers questions about clinical trials and alternative therapies. We would like to share more information about these different options in case you have the similar questions.
Clinical Trials
Clinical trials are research studies that investigate new treatments or new combinations of treatments. Pancreatic cancer clinical trials are necessary to determine whether new treatments developed in the laboratory are beneficial to people living with pancreatic cancer. The Food and Drug Administration (FDA) reviews and analyzes data from successful clinical trials to determine whether an experimental treatment should be approved for a specific disease or disorder, such as pancreatic cancer.
We strongly recommend that all patients consider clinical trials each time they make a treatment decision, including at diagnosis. In the fight against pancreatic cancer, clinical trials often provide the best treatment options, and they give patients early-access to cutting-edge treatments that can lead to progress in research, improved treatment options for more patients, and better outcomes.
You can find clinical trials that match your needs with our free, easy-to-use Clinical Trial Finder tool.
Complementary and Alternative Medicine (CAM)
Many patients also ask about the use of Complementary and Alternative Medicine to treat pancreatic cancer. Complementary medicine is used together with conventional medicine, while alternative medicine is used in place of conventional medicine. These therapies may include:
• Dietary supplements
• Special teas
• Vitamins
• Massage therapy
• Acupuncture
• Spiritual healing
• Meditation and more
CAM therapies are not regulated by the FDA. Though not a proven treatment option, there is evidence to suggest that some of these approaches may be useful in managing symptoms and side effects.
Learn more about Complementary and Alternative Medicine here.
If you have additional questions, our PanCAN Patient Services Case Managers are here to help. Please contact us for additional information and resources.