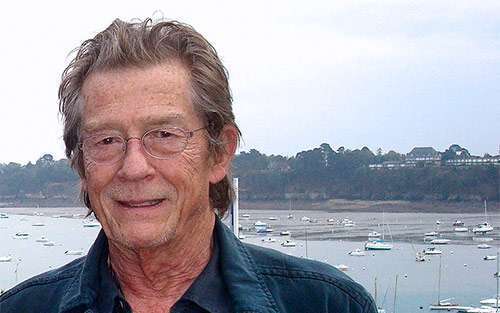 Today we learned that iconic screen and stage actor John Hurt has died from pancreatic cancer. He was 77.
The British actor was best known for his Oscar-nominated role in
The Elephant Man
, as well as greats like
Alien
,
Immortals
and
Hercules
. According to the
Hollywood Reporter
, Hurt also garnered an Oscar, best supporting actor nomination and a Golden Globe win in 1979 for
Midnight Express
.
Coincidentally, Hurt starred alongside Alan Rickman, another accomplished theater and film actor best known for his role as Professor Severus Snape in the Harry Potter film series, who died from the same disease just over a year ago.
Hurt first announced his diagnosis in 2015, but he remained committed to his work – a career that spanned six decades.
Our organization has set a bold goal to double pancreatic cancer survival by 2020, but we must continue to Wage Hope for patients today. The loss of both Hurt and Rickman are sobering reminders that there is much to do before we cross the finish line.
We need your support today to improve patient outcomes in 2017 and beyond. Please make a donation today.