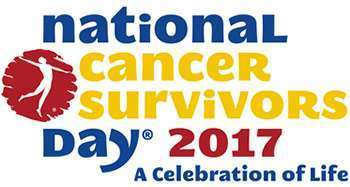 On Sunday, June 4, thousands of people across the cancer community will gather worldwide to honor cancer survivors and recognize the contributions of their families, friends and healthcare providers during the 30th annual National Cancer Survivors Day. The treasured celebration provides an opportunity for America's more than 64,000 pancreatic cancer survivors to connect with other survivors, celebrate milestones, and thank those who have supported them along the way.*
The Pancreatic Cancer Action Network would like to take this opportunity to recognize its Survivor Council, a group of volunteers who ensure that the survivors' voice, experience and expertise are deeply integrated into the organization's programs and initiatives.
"As National Cancer Survivors Day and our Survivor Council show, life after a pancreatic cancer diagnosis can be fruitful, rewarding and inspiring," says Nicole Feingold, Director of Patient Services, and liaison with the council. "On this special day, we honor those in our community who are living with and beyond pancreatic cancer."
It is also a day to draw attention to the ongoing challenges of pancreatic cancer survivorship, in order to secure more resources, research and survivor-focused legislation to improve their quality of life.
Feingold adds, "We care deeply about the difficulties survivors and caregivers face fighting the world's toughest cancer. This is why we support them with comprehensive information, resources and services, as well as funding research nationwide and advocating on Capitol Hill to double survival by 2020."
To make a better future for pancreatic cancer survivors lives at the heart of National Cancer Survivors Day, which fills the celebration with hope, camaraderie and compassion. To find more survivor and caregiver resources for hope today, contact PanCAN Patient Services.
---
*SEER Cancer Statistics: In 2014, there were an estimated 64,668 people living with pancreas cancer in the United States.