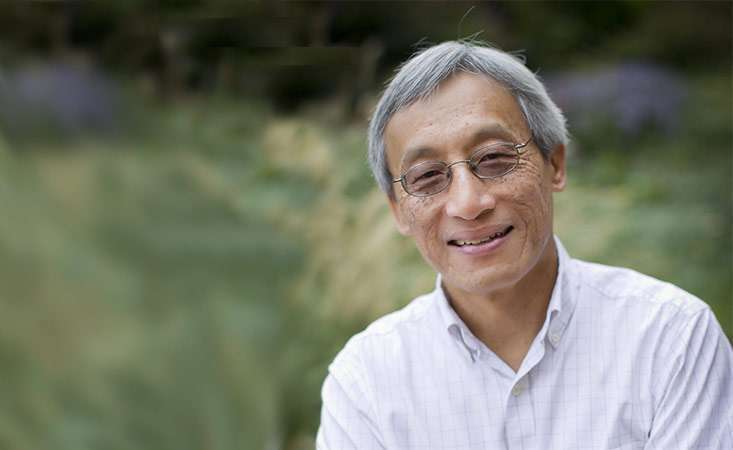 Editor's note: Pancreatic Cancer Awareness Month kicked off a few weeks early this year and continues through November. Our focus is "Demand Better. For Patients. For Survival." Each week, we'll bring you conversations with survivors, families, volunteers, researchers, advocates and others fighting the world's toughest cancer. We're asking them why they Demand Better, and how they're doing it. Today we hear from Channing Der, PhD, a pancreatic cancer researcher at the University of North Carolina at Chapel Hill and a two-time Pancreatic Cancer Action Network (PanCAN) research grantee. He is also a member of PanCAN's Scientific and Medical Advisory Board.
Dr. Der, you've said you Demand Better for pancreatic cancer patients and families. Tell us more.
That's right. I Demand Better not only for patients and their families, but for the families who have lost a loved one to pancreatic cancer. These people energize me. They put a face on our research. They're the stories behind my research and they make what I do in the lab every day more personal. Research is not about just looking for a new discovery. It's about saving people's lives. That is my motivation.
How does your research directly relate to pancreatic cancer?
The research we're doing in our lab at Lineberger Cancer Center at the University of North Carolina involves the KRAS oncogene, which is the predominant genetic mutation associated with pancreatic cancer. Nearly 95 percent of pancreatic cancer cases have a KRAS mutation. We know that if we can eradicate this mutation, it can have dramatic results on pancreatic cancer growth. The holy grail of pancreatic cancer research is to develop a drug that can block and correct gene mutation caused by KRAS. Of course, this would dramatically impact survival as well.
And early detection would have dramatic ramifications on survival.
If we can catch the disease earlier, we can have a survival rate that begins to approach 50 percent. So yes, the consequences would be dramatic.
What do the words "Demand Better" mean to you?
That we should seize the momentum we have in the lab right now, and the excitement, and take our current success to a whole new level to make significant inroads in fighting this disease.
Join us in fighting the world's toughest cancer. Visit pancan.org/demandbetter to learn more about how you can Demand Better during Pancreatic Cancer Awareness Month and beyond.