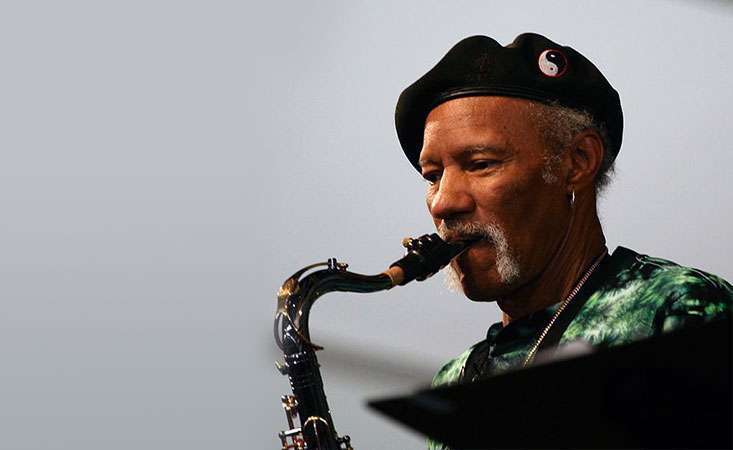 Charles Neville, a Big Easy-born musician who played saxophone for the likes of B.B. King and later became a Grammy-winning artist alongside his family band, the Neville Brothers, passed away from pancreatic cancer on April 26, 2018. He was 79.
"My dear brother, Charlie the Horn Man, [I] just want you to know that if I would've had the choice of picking my brothers, I would definitely choose you," Aaron, Neville's older brother, wrote in an emotional Facebook post. "I know you have a spot in the heavenly band next to James Booker, James Black, Herbert Hardesty, Fats Domino, Johnny Adams all the jazz bebop players who you turned me on to. Dizzy, Charlie Parker, Miles and the list goes on."
Neville and his brothers, Aaron, Art and Cyril, climbed the music charts and rose to fame over the span of four decades. The siblings formed their jazz, funk and R&B band in the late 1970s and went on to win a Grammy in 1990. They were nominated for two others in 1997 and 2000.
Neville, who most recently lived in Massachusetts, disclosed he was battling pancreatic cancer in January.
His passing came just a day before the opening of his hometown's signature event, the New Orleans Jazz & Heritage Festival.
He played with the Neville Brothers at the festival on multiple occasions. Several family members are still slated to perform at this year's jubilee, including Aaron (May 4), Neville's daughter, Charmaine (May 5) and Neville's nephew, Ivan (May 5).
Within hours of his brother's Facebook post, hundreds of messages of condolences poured in from dedicated fans who noted that while Neville is gone, his contributions to music live on.
"Dear horn man, you take your well-deserved rest with God in Heaven and play with the heavenly band," wrote Aaron. "I know that you're whole again."
Neville is survived by his wife and daughter.
Neville joins a growing list of notable public figures who have died from pancreatic cancer.
Pancreatic cancer is the third leading cause of cancer-related death in the United States and has a five-year survival rate of just 9 percent.
The Pancreatic Cancer Action Network is the only organization attacking pancreatic cancer on all fronts through research, clinical initiatives, patient services and advocacy. Help us reach our goal to double survival by 2020 by
donating today
.
Images used for this blog are assumed to be in public domain. If you are the owner of an image(s) used in this blog and believe their use on this site is in violation of any copyright law, please contact media@pancan.org.