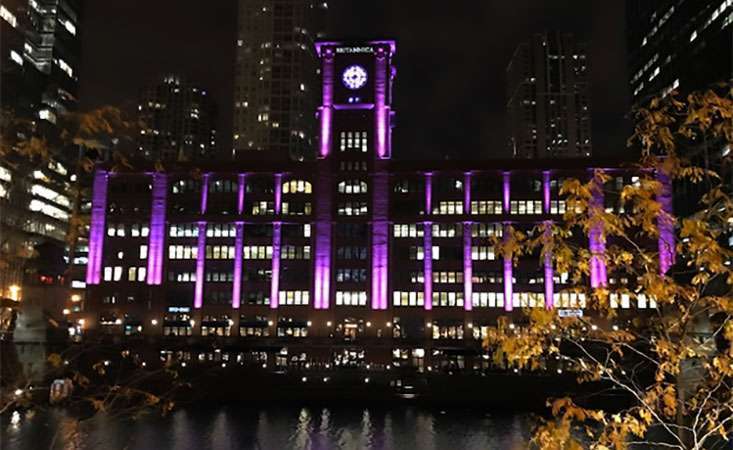 Throughout November, there are many ways that supporters across the country are raising the profile for pancreatic cancer to Demand Better. For Patients. For Survival.
Volunteers in Chicago are raising awareness in a big way by working with local government and businesses to light the city skyline purple for Pancreatic Cancer Awareness Month.
The tradition of lighting up the buildings in this city began eight years ago. Since then, the number of business showing their purple pride has more than doubled.
"It's important for people to know about pancreatic cancer because it's now the third leading cause of cancer-related death in the United States," said Jill Saponaro, volunteer leader in the Pancreatic Cancer Action Network's Chicago Affiliate. "Chicago is a big city. In a place where so many people live, the power to make them aware of the disease is so much greater."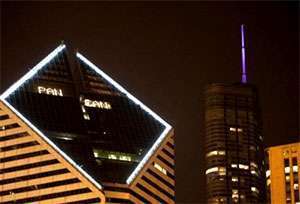 Volunteers in cities nationwide have made it a tradition to get prominent buildings to turn purple for November. The Chicago Affiliate has taken it to the next level by turning over 20 high-profile buildings purple this year, not including local, smaller businesses.
"Our affiliate is passionate about turning the skyline purple because we have all lost a loved one to this devastating disease. Our loved ones brought a light to the world that even after they have passed, we want their light to continue to shine,"  Saponaro said.
"Our skyline is breathtaking and seeing the purple gives us hope that we are making progress with this disease. It's also a beautiful way to honor them."
Spread awareness during November like Chicago and Demand Better for patients by getting involved during Pancreatic cancer Awareness Month.