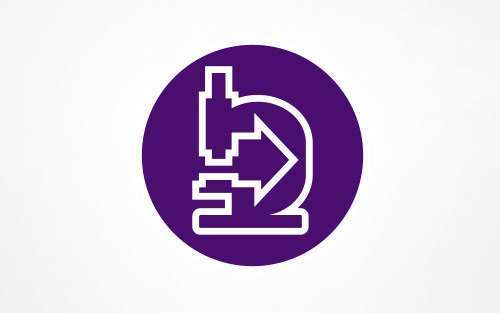 It's not every day that more than 450 pancreatic cancer researchers get together to talk about key topics in the field. But when they do – it's critically important that benchmarks for progress are defined and next steps are identified.
In order to accelerate progress toward our unrelenting goal to double pancreatic cancer survival by 2020, we have built and strengthened a Community for Progress of researchers dedicated to studying, fighting and treating this disease. Encouraging collaboration across institutions, disciplines and focus areas is a key part of our comprehensive strategy.
Last year, the American Association for Cancer Research (AACR) hosted its third special conference devoted to pancreatic cancer – the event has occurred every other year since 2012. For all of these meetings, the Pancreatic Cancer Action Network (PanCAN) has served as a proud co-lead supporter to promote data-sharing, mentorship and collaboration.
To continue the momentum from the meeting, we thought it would be important to disseminate the results broadly via publication and secured two authors, Eric Collisson, MD, and Kenneth Olive, PhD – both PanCAN research grant recipients, and Collisson is a member of our Scientific & Medical Advisory Board. We requested that they write and publish a meeting report to review the state of the science and highlight any strategies that move the field forward and translate to better patient outcomes.
The paper was recently published in Cancer Research, AACR's flagship journal. The key themes highlighted from the meeting were: personalized medicine, a shift from singularly focusing on genetic changes involving DNA, the tumor microenvironment and genetic pathways and programs.
"We share the authors' enthusiasm and optimism about the key topics highlighted at the meeting," said Lynn Matrisian, PhD, MBA, our chief science officer. "And the innovative research and clinical initiatives spearheaded at PanCAN are designed to address and overcome the unique biological challenges that have hindered progress for many years."
Personalized medicine, the basis for our Know Your TumorSM service, allows treatment decisions to be made based on the particular molecular characteristics of a patient's tumor. Studies presented at the meeting deepened our understanding of the differences and similarities between pancreatic tumors from different patients and identified molecular alterations to help make important targeted treatment decisions.
Another key topic was the tumor microenvironment, a complex, dense mixture of tissue that surrounds and infiltrates pancreatic tumors. While other cancer types display their own microenvironments, the tissue surrounding pancreatic tumors is notorious for forming an impenetrable physical shield that impedes drug delivery. Findings discussed at the meeting reinforced another sinister role for the microenvironment – suppressing the patient's immune system and blocking its ability to attack the cancer cells.
Penetrating through the dense stroma and harnessing patients' immune systems to fight their pancreatic cancer are two of the treatment approaches we're exploring for Precision Promise, the first large-scale precision medicine trial designed for pancreatic cancer patients, which will begin enrolling patients in 2017.
Collisson and Olive also pointed out the importance of the presence of philanthropic foundations at the meeting and the role organizations like PanCAN play in the community. They wrote, "the coordination between different pancreatic cancer research and advocacy foundations will be a critical component of future successes in combatting this disease."
"The milestones to accomplish by 2018 are lofty but doable."
Finally, the authors identified the essential milestones they expect the research community to achieve by the next AACR pancreatic cancer conference in spring 2018 – progress toward personalized medicine, the testing of effective immunotherapy options, improved laboratory modeling of the disease and consensus guidance on the screening and management of high-risk individuals.
"The milestones to accomplish by 2018 are lofty but doable with such talented and focused researchers in our Community for Progress," commented Matrisian. "And we are here to help drive scientific and medical advancement – by privately funding research, advocating for federal resources and launching research and clinical initiatives to improve outcomes for patients here and around the world."
Today's donation is tomorrow's innovation.
Give the gift of research.