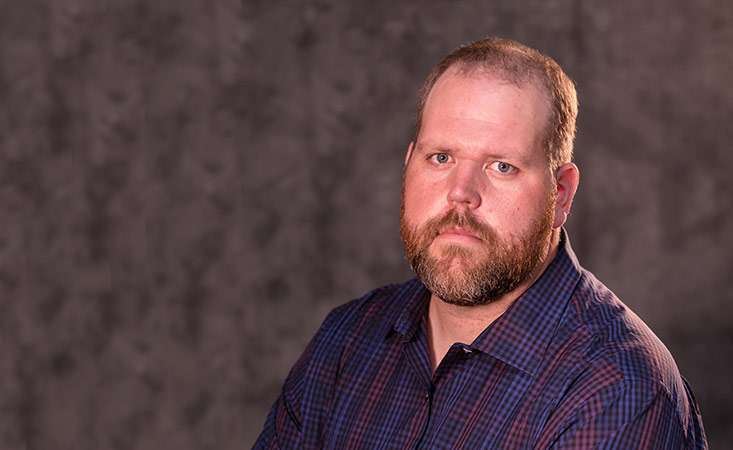 This year during National Pancreatic Cancer Clinical Trials Awareness Month, we Demand Better. For Patients. For Survival.
Matt Wilson, a six-year pancreatic cancer survivor, is an advocate for pancreatic cancer awareness and shares his perspective about the important role patients play in discovering new and better treatment options.
"Many advancements in the fight against pancreatic cancer are due to clinical trials. But trials are only successful when patients are willing to step out and investigate new treatment options. Their participation not only helps them, but it also helps future patients. Those who enroll in clinical trials are trailblazers for our cause!"
Wilson wants all patients to know that in the fight against pancreatic cancer, clinical trials often provide the best treatment options. They give patients early access to cutting-edge treatments that can lead to progress in research, improved treatment options and better outcomes.
"Through clinical trials, patients may be able to expand their treatment options. While participating in a trial, patients receive close care and monitoring from top doctors and nurses within the pancreatic cancer field. We need more patients to participate in clinical trials and more people to know about these options at the beginning of their treatment."
Pancreatic cancer patients who participate in clinical research have better outcomes. Every treatment available today was approved through a clinical trial. The Pancreatic Cancer Action Network strongly recommends clinical trials at diagnosis and during every treatment decision.
Wilson continually helps the pancreatic cancer community by spreading awareness about the disease and about the importance of patient participation in clinical trials.
"We know clinical trials are going to be the future of the field. They might be the breakthrough a patient needs to have a successful survival story."