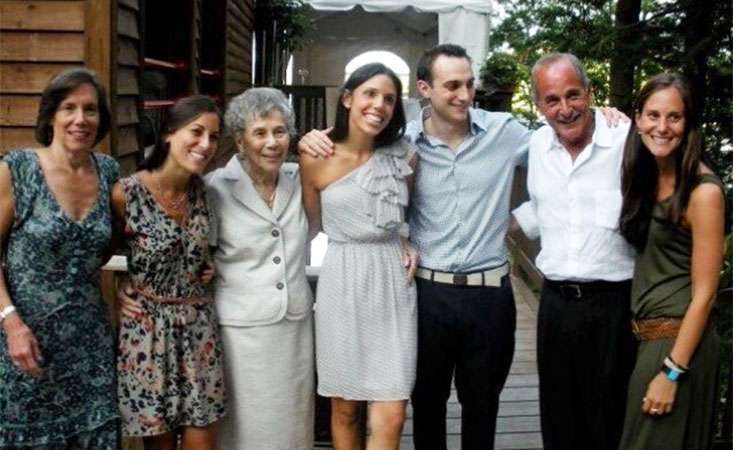 This Thanksgiving marks five years since I lost my dad to pancreatic cancer. Just typing that simple sentence sends my heart up into my throat as I still try to wrap my head around his loss.
Five years without him seemed unfathomable on that devastating Friday morning when, at the age of 24, I laid my dad to rest. As my family stood beside 700 people who shared in our profound loss, we somehow had to face our new reality of life without his beautiful presence.
Those who knew my dad knew how truly big that presence was. He literally lit up every room he was in, had everyone laughing, and made each person he knew feel loved. His talents and distinguished honors as an incredibly successful and beloved pediatric dentist were something he held very close, but his role as dad and husband was simply exceptional. It's funny how I can feel so brutally cheated by his young death while also feeling like the luckiest daughter in the world to have had him.
Pancreatic cancer came knocking on our doorstep five years and six months ago. It was a beautiful Memorial Day weekend, and in an instance our lives stood still. The days and weeks following were a blur as we clung to every ounce of hope. At that time, pancreatic cancer had a 5 percent five-year survival rate. Since then, with the help of our family's fundraising and the incredible fundraising and research of the Pancreatic Cancer Action Network, those percentages have increased. But at the end of the day, it's still not enough, and the statistics are unacceptable.
It is our hope, and it was my dad's humble hope, that when we created team "Dr. Jeff" five years ago, just a few weeks before he passed, that the money we raised would help other families faced with this devastating diagnosis. Our mission is not over, and we share in the pain of so many others who suffer.
My dad faced his illness and eventual death with a type of courage I don't think many have witnessed. Though I know I may be biased, he was nothing short of a hero.
On this Thanksgiving, we share in the sadness of so many suffering from illness, we hold our hope for progress to high standards, and we remember the man who left his beautiful mark on this world.
Samantha Blum
Philadelphia
Want to get involved in the fight against the world's toughest cancer? Demand Better for more progress today.