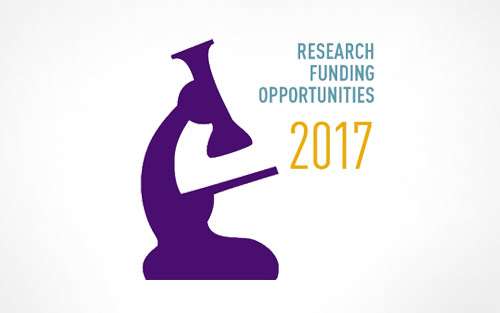 With a five-year survival rate of just 8 percent, patients with pancreatic cancer deserve targeted treatment options and better ways to detect the disease sooner. This is why the Pancreatic Cancer Action Network proudly announced two critical grant opportunities to stimulate research for early detection and precision medicine.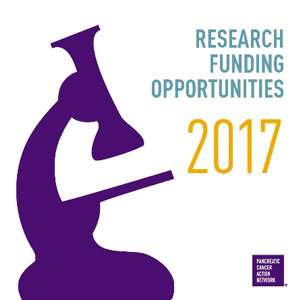 The Precision Medicine Targeted Grant and the Early Detection Targeted Grant are new funding mechanisms that are currently accepting applications. Each topic offers up to $1 million in funding. Researchers are encouraged to see the full RFAs and apply today!
"The pancreatic cancer research community has made tremendous strides in the past 15 years since we launched our Research Grants Program, but more must be done to accelerate progress for patients," said president and CEO Julie Fleshman, JD, MBA. "These funding opportunities will continue to ignite the pancreatic cancer research community and create better outcomes for patients."
---
New! Precision Medicine Targeted Grant
Amount: Up to $1,000,000 | Duration: Up to two years
Funding available for projects that can be incorporated directly into the Pancreatic Cancer Action Network's Precision Promise initiative at the end of the funding period.
DEADLINE: February 15, 2017, Noon EST
New! Early Detection Targeted Grant
Amount: Up to $1,000,000 in milestone-driven units of $250,000 | Duration: Up to four years
Supports studies to utilize a cohort of new onset diabetics with high risk of sporadic pancreatic cancer; projects will focus on blood biomarkers or imaging strategies.
DEADLINE: February 22, 2017, Noon EST
ALSO AVAILABLE
KRAS Travel Scholarship (in partnership with the NCI Frederick National Laboratory for Cancer Research)
Provides travel support to a researcher at any career stage, during or after the postdoctoral level, to visit FNLCR to pursue KRAS research that is directly relevant to pancreatic cancer with aims aligned with the RAS Initiative
Amount: Depending on need
Application deadline: Rolling
---
Researchers: please learn more here and start your application. Also, download the flier and spread the word to your colleagues.
Do you support research?
Generous individuals are our partners in bringing better treatments to people facing pancreatic cancer. Join us to double survival by 2020. Support research today!