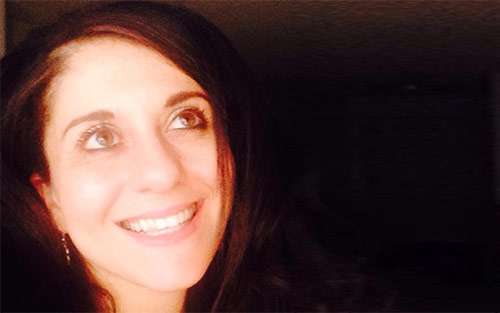 July 13 is "Embrace Your Geekness Day," and who knew! In honor of the holiday, we wanted to introduce you to some of our favorite staff geeks, who assured us that geek is the new chic.
Here we talk to Lola Rahib, Scientific Project Manager at the Pancreatic Cancer Action Network. She's part of our Scientific and Medical Affairs team.
What do you do here at the Pancreatic Cancer Action Network, Lola?
I manage our RAN grants (which stands for Research Acceleration Network – our $1 and $2 million research grants) as well as projects tied to some of our clinical initiatives.
What is your very favorite part of your job?
Data analysis! I love to geek out learning new data analysis platforms.
Have you always had an interest in science?
I've had an interest in science for as long as I can remember!
Do you agree that "Geek is the New Chic," and why or why not?
In my opinion, "geek" has always been chic, but only recently has it become recognized. We have "the hipsters" to thank for that…
Do you think that all of us have an inner-geek?
For sure! My advice is to not try and hide it but to wear your geek on your sleeve.
What is your favorite at-home activity that feeds your inner-geek?
I'm into running and hiking – staying active. I like to be outside when I can. But I will admit that I've taken a coding class just for fun, in my spare time.
Do you have a favorite saying?
I do, and it's actually a little geeky! My favorite saying is, "It's called 'research' because you have to 'redo' it…otherwise it would just be called 'search!'"