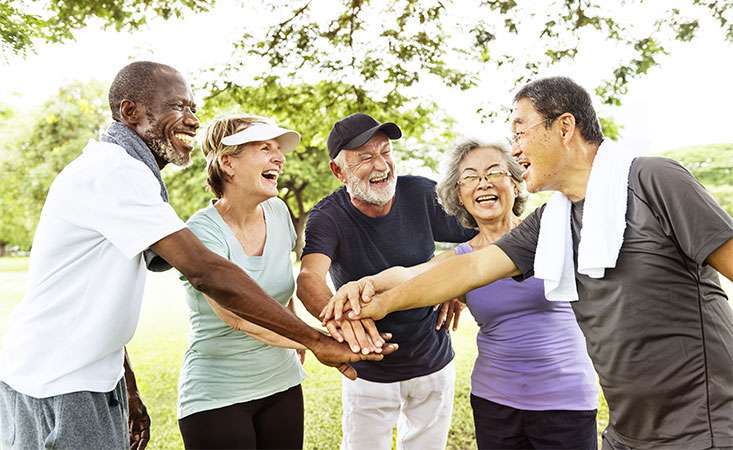 Exercise is an important part of a healthy lifestyle and may help pancreatic cancer patients gain physical strength to help them better tolerate treatment. However, cancer can lead to loss of energy, which can make it difficult to exercise.
It's important to find the balance and determine what is appropriate for each individual.
Research indicates that physical activity may have beneficial effects on several aspects of cancer survivorship, including weight gain, quality of life, cancer recurrence or progression, and prognosis.
"Fitness has played a significant role in my survivorship," said Mike Levine, a pancreatic cancer survivor. "Exercising helps me better tolerate chemo[therapy], minimize side effects and bounce back more quickly."
Each patient is different, so it's important to remember to exercise at your own pace and not overwork yourself.
Andréa Leiserowitz, physical therapy supervisor at the Seattle Cancer Care Alliance, an affiliate of the Fred Hutchinson Cancer Research Center, recommends implementing a simple exercise routine before treatment gets underway, especially if you have been inactive. This can help create an easier path to an active lifestyle after treatment.
"The sooner you start exercising, the better you'll feel, the fewer medications you're likely to need, and the lower your risk will be for complications," Leiserowitz said.
The National Comprehensive Cancer Network (NCCN) suggests starting slowly and progressing incrementally, saying: "Depending on fitness and comfort level, some people may want to start with a 10-minute walk around the block; others may find they can exercise for 20 minutes (or longer) right away."
It is important to discuss with your doctor or physical therapist the type and frequency of exercise you are considering to ensure it is right for you. Leiserowitz suggests consulting your doctor regarding options for physical therapists who can customize exercise routines for cancer patients.
It's also important to remember to not overwork yourself. There are many ways to exercise, and not all include full exertion or require maximum effort. According to Carol Michaels, founder of Recovery Fitness, the recommended four effective exercise practices for cancer patients are relaxation breathing, aerobic exercise, stretching and strength training.
Some patients are discouraged by working out and may face challenges in their attempts to complete physical activities. In these situations, consult your healthcare team, family member or caregiver for assistance developing a plan. Take a walk around the block with a loved one or pet, or exercise in the comfort of your own home to build confidence.
Whatever approach a patient chooses, it's important to be comfortable with it and to not feel forced to complete any activities.