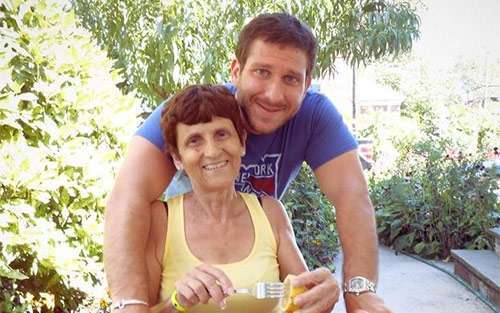 Chefs Host Dinner to Raise Awareness and Funds on World Pancreatic Cancer Day 
Chef Ferraro of New York's award-winning Delicatessen is bringing people together on World Pancreatic Cancer Day through food and camaraderie to raise awareness and funds to fight pancreatic cancer. This will be the second dinner that he has hosted in honor of his mother who passed away from the disease two years ago.
Chef Ferraro along with Chef Julian Medina of Toloache and Pastry Chef Pichet Ong will host #Cooking4PanCan on Nov. 17 at the famous DeGustibus School of Good Taste in New York City.
Sixty guests will enjoy a five-course meal full of tantalizing dishes such as aquerello risotto, marinated quail, pan roasted halibut, dulce de leche glazed duck and milk flan with chestnut cream and white truffles. The night will also feature a selection of fine wines and live cooking demonstrations.
November is Pancreatic Cancer Awareness month, and it's more important than ever to raise your voice and think purple! Visit pancan/wagehope to find out how you can join millions of people nationwide this November to Wage Hope in the fight against this devastating disease. Together, we can create a brighter future for pancreatic cancer patients and their loved ones.