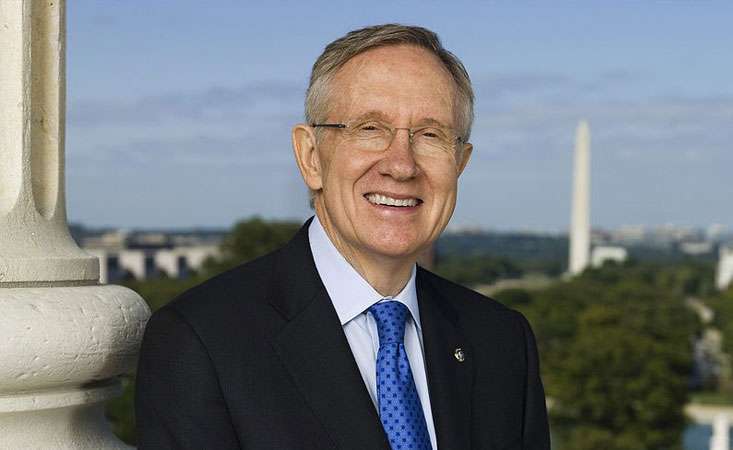 A statement released earlier today  confirmed that former Senate Majority Leader Harry Reid (D-Nev.) underwent surgery to remove a tumor from his pancreas at Johns Hopkins Cancer Center.
"His doctors caught the problem early due to a routine screening and his surgeons are confident that the surgery was a success and that the prognosis for his recovery is good," the family's statement said.
The 78-year-old former senator from Nevada was first elected to the Senate in 1986 and retired at the end of his term in 2017.
Reid's announcement comes a month before National Pancreatic Cancer Advocacy Day coming up on June 19 in Washington, D.C. – a day on which hundreds of advocates and survivors meet with their elected officials on Capitol Hill urging them to keep federal funding for cancer research a national priority.
Pancreatic cancer is the third leading cause of cancer-related death in the United States with a five-year survival rate of just 9 percent.
For eligible patients, surgery is the best option for long-term survival. The Pancreatic Cancer Action Network (PanCAN) strongly recommends that patients consult with pancreatic cancer specialists who have experience diagnosing and treating the disease.
PanCAN sends Reid and his family our best wishes and support during this time.
Early diagnosis is vital.
Contact Patient Central
for disease information, specialists, treatment options and many more resources.