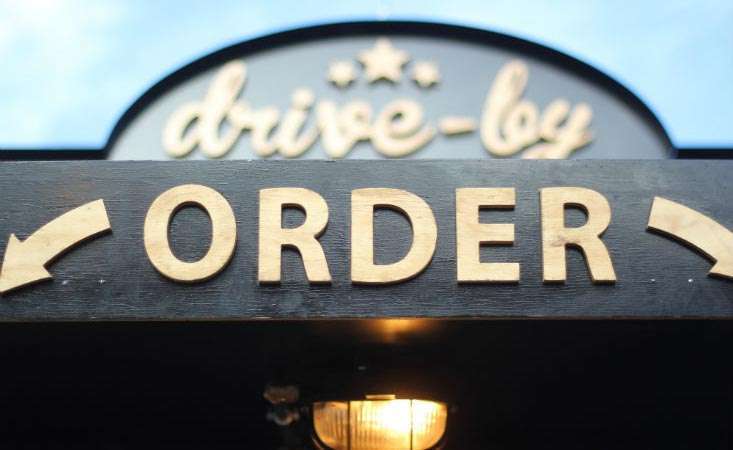 Editor's note: For this Friday Fix post, we asked Calleigh Reardon, University of Houston Dietetic Intern, from the Office of Maria Petzel, to provide some information on healthy fast-food options for cancer patients. Petzel is a senior clinical dietitian for the Pancreas Surgery Program at MD Anderson Cancer Center and a member of the Pancreatic Cancer Action Network's Scientific and Medical Advisory Board.
It's fast, cheap and easy, but at what cost does eating from the drive-thru have on our bodies? Aside from being associated with diabetes, heart disease and obesity, fast food can also contribute to an increased cancer risk.
"Processed foods often contain inflammatory ingredients like trans-fats and sugar that may increase cancer risk when consumed regularly," said Calleigh Reardon, University of Houston Dietetic intern from the Office of Maria Petzel. "Additionally, fast food can contain additives and preservatives that have shown potential carcinogenic properties in animal studies."
But, sometimes fast food becomes necessary, either because you don't have the energy to cook, or because you're in a time crunch. When eaten in moderation, fast food can be hearty, filling and, in some cases, healthy. However, knowing your options ahead of time is key.
The Pancreatic Cancer Action Network (PanCAN) recommends visiting your favorite fast food website before you dine to learn about nutritional information. Be sure to compare not just calories and fat, but also cholesterol, sugar, fiber, sodium and protein.
"You may also want to look for places where you can choose your own ingredients, like Chipotle Mexican Grill, where you have the option of loading up on fiber-filled brown rice and beans, antioxidant and healthy fat-filled avocado, and protein packed grilled chicken," said Reardon.
While there's no shortage of unhealthy options at fast-food chains, many of the quick-serve restaurants have started to cater to a health-conscious crowd on the go.
Here are a few healthy ideas to help you make smarter choices when pulling through the drive-thru:
Chick-fil-A: Chicken seems like a healthy option when dining out, but keep in mind, this isn't always true. One breaded, deep fried chicken sandwich with a creamy sauce can blow your calorie, fat and cholesterol budget for the day. Fortunately, Chick-fil-A offers several grilled chicken options. Order the grilled nuggets, grilled chicken sandwich (minus the bun, add a lettuce wrap, for extra calorie savings) or the chicken noodle soup. And while those waffle fries are oh-so-tempting, consider snagging the Superfood Salad, made up of kale, broccolini, dried cherries and a nut blend, instead.
McDonald's: Now that Mickey D's offers breakfast all day, you can indulge in an Egg White Delight anytime. Egg whites, white cheddar cheese and Canadian bacon sit atop a toasted English muffin. For an upcharge, you can add guacamole for a bit more flavor. Then go for the small Fruit 'n Yogurt Parfait with Granola, if you need a sweet treat.
Subway: Try the 6-inch Veggie Delight Sandwich with mustard, vinegar and olive oil for an added kick. Load up on spinach instead of the iceberg lettuce and top your sub with fresh vegetables like cucumbers, onions, jalapenos and tomatoes. Want to add a creamy condiment? Instead of asking for mayo, order the avocado which adds healthy fats to the mix.
Taco Bell: Opt for the Power Menu Bowl, made up of rice, cheese, black beans, lettuce, avocado and a few sauces. Grilled chicken adds protein, though you can exchange the meat for extra beans.
Wendy's: Go for the Grilled Chicken Wrap. It comes with cheese and lettuce, but you can dress it up by adding more veggies like tomatoes, pickles and onions. Make it a meal by adding a side baked potato without butter.
Petzel suggests that patients consider the "best of the worst" approach if fast food is their only option.
"I tell patients to try to make the healthier choice, if your only choice is fast food, pick the least refined option and get vegetables and fruits if you can."
Alternatively, Petzel recommends people make their own fast food at home. You can meal prep one of our Cooking. Comfort. Care. Recipes, then pack them away for a grab-and-go breakfast, lunch or dinner.
Have more healthy fast-food ideas? Be sure to comment below.
Come back to our blog each week for a new installment of the Friday Fix.