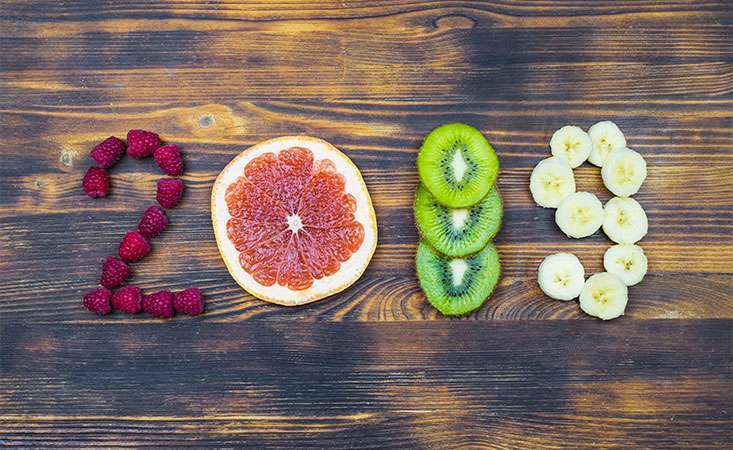 With the New Year just days away, you're probably thinking about how you can make this coming year the best year yet. Improving your diet may be part of your plan.
Here are five tips from Maria Petzel, senior clinical dietitian at MD Anderson Cancer Center, to get you started:
Avoid sugary beverages. Ideally, drink more water, Petzel said. If you're not a fan of water, try sparkling water with or without natural flavors but without sweetening from sugar, corn syrup or artificial sweeteners. Try unsweetened fruit teas as an alternative to sweetened tea. Or try coffee that is flavored during brewing and avoid syrups that add calories along with flavoring.
Check the size of your dinner plate. Use a 9-inch dinner plate, avoid "seconds," and fill 2/3 of it with vegetables, wholegrains and fruits.
Exercise more. This is an important component to fighting post-holiday weight gain and improving your overall health. You'll feel better, too.
Avoid snacking or desserts after dinner. It's advised to stay away from eating after dinner, unless you are on insulin or have been advised by a healthcare team member that you should eat a snack before bedtime.
Cut back or abstain from alcohol for a month. It can be tempting to imbibe during celebratory times, like the holidays. This can be a significant source of increased calories. Putting alcohol consumption on hold or cutting back can be a good way to avoid excess calories.
Contact Patient Central
for comprehensive disease information – including our booklet on diet and nutrition – and help finding a registered dietitian in your area.
Come back to our blog each week for a new installment of the Friday Fix.